The Food Factor: Sunshine Roll-ups
Video by Jonathan Parrish
Fans of The Food Factor know I love rotisserie chicken. I've added this quick recipe to my repertoire for using a store-bought rotisserie chicken. You could also use canned chicken breast or even sliced chicken or turkey from the deli.
You can cut a few more calories by using reduced-fat mayo, and I always use reduced-sodium soy sauce. Be sure you get the LARGE whole-wheat tortilla, or you'll be wondering how to fit all of these ingredients on one quarter of the wrap.
If you don't have mandarin oranges on hand, try using halved grapes or diced apples, the way you would with a traditional chicken salad. That said, in my opinion, the mandarin oranges give these wraps a wonderful zesty zing that pairs perfectly with the soy sauce.
Sunshine Roll-ups
Ingredients
1 cup cooked, diced chicken
½ cup finely chopped celery
⅔ cup canned, drained mandarin oranges
¼ cup minced onion (green, red, or yellow)
2 Tablespoons mayonnaise
1 teaspoon soy sauce
½ teaspoon garlic powder or 2 cloves garlic
¼ teaspoon pepper
1 large whole-wheat tortilla
4 medium lettuce leaves, washed and patted dry
Directions
In a medium bowl, mix chicken, celery, oranges, and onions.
Add mayonnaise, soy sauce, garlic, and pepper. Mix gently until chicken mixture is coated.
Lay the tortilla on a clean cutting board or large plate. With a knife or clean scissors, cut the tortilla into four quarters.
Place one lettuce leaf on each tortilla quarter, trimming the leaf so it doesn't hang over the edge of the tortilla.
Place ¼ of the chicken mixture in the middle of each lettuce leaf.
Roll tortillas up into a cone, with the two straight edges coming together and the curved edge creating the opening of the cone. Eat it like a sandwich!
Refrigerate leftovers within 2 hours.
Makes four servings.
Thanks to our friends at Oregon State University Extension for this printable recipe.
What do you do with rotisserie chicken? Share on social media! Facebook | Twitter
If you liked this rotisserie chicken recipe, try these easy Slow Cooker Barbecue Chicken Sliders!
Posted on:
October 11, 2019
Subscribe to Extension for Real Life
Fill in the information below to receive a weekly update of our blog posts.

Recent Posts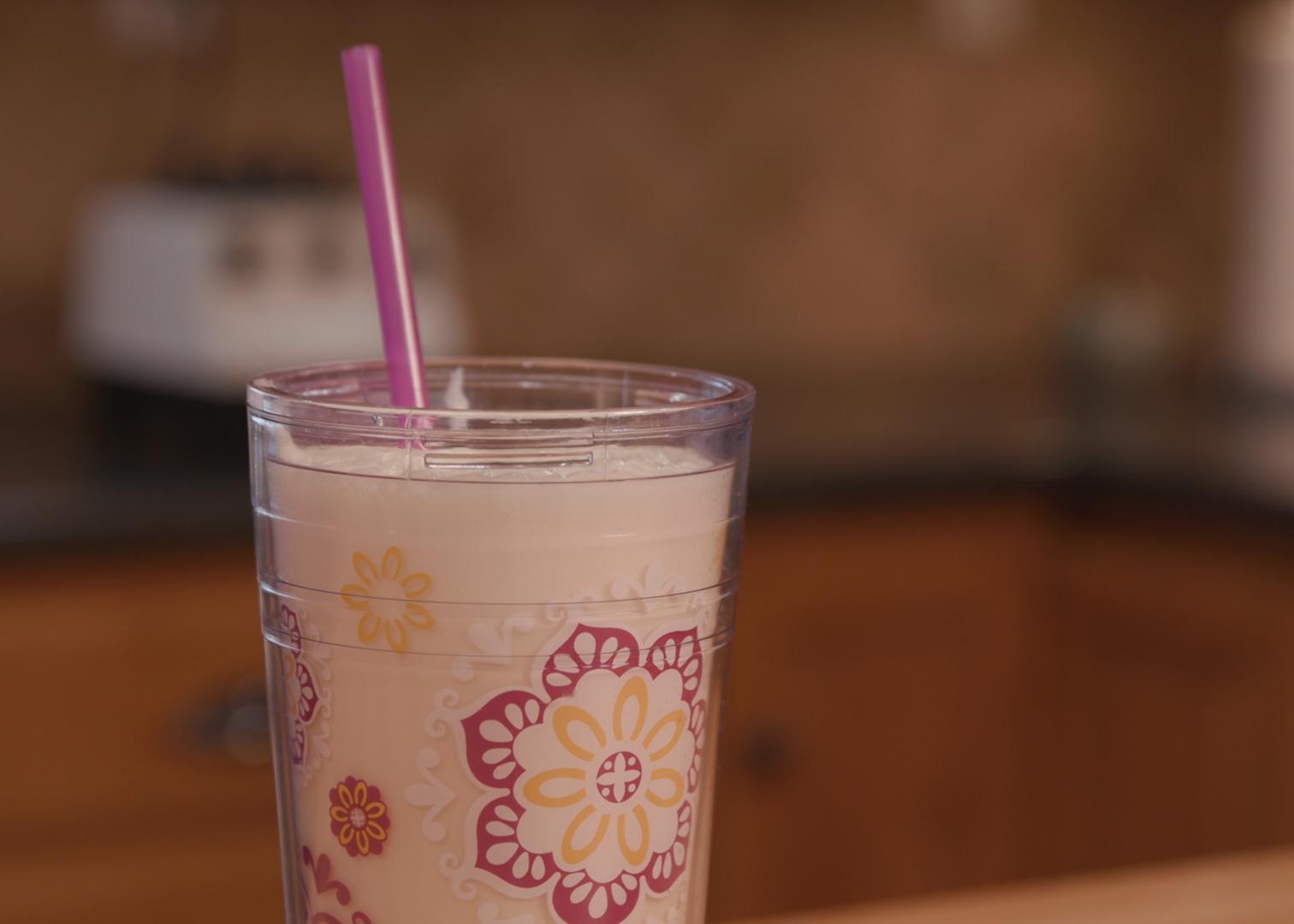 When you have a hankering for a frozen beverage you know is loaded with sugar and calories, treat yourself to this homemade, low-fat Orange Delight instead!