The Food Factor: Red, White, and Blue Salad
Video by Jonathan Parrish
Fresh, cold fruit and creamy, fat-free topping make this Red, White, & Blue Salad the perfect treat to beat the heat at your next summer gathering. A little bit of lime juice will keep the bananas from browning and adds that zesty citrus flavor I love so much!
If you're in a hurry, buy pre-cut watermelon at the grocery store. Otherwise, pick up a locally grown watermelon . . . and sneak a few bites while you cut it up!
Red, White, and Blue Salad
Ingredients:
3 cups watermelon
1 cup blueberries
2 medium bananas
1 cup fat-free whipped topping
Juice of one lime
Instructions:
Wash your hands and clean your cooking area.
Wash all fruit.
Cut watermelon into 1-inch cubes, removing seeds.
Place cut watermelon and blueberries in medium bowl.
Slice bananas and place in a small bowl.
Squeeze lime juice over bananas and mix, covering all the banana slices with the juice.
Add bananas and whipped topping to the watermelon and blueberries and mix well.
Refrigerate leftovers.
Texas A&M AgriLife Extension offers a printable recipe.
Be sure to follow The Food Factor on Facebook and Twitter!
And if you like our recipes and videos, we'd love for you to share them with your friends! It really helps!
Subscribe to Extension for Real Life
Fill in the information below to receive a weekly update of our blog posts.

Recent Posts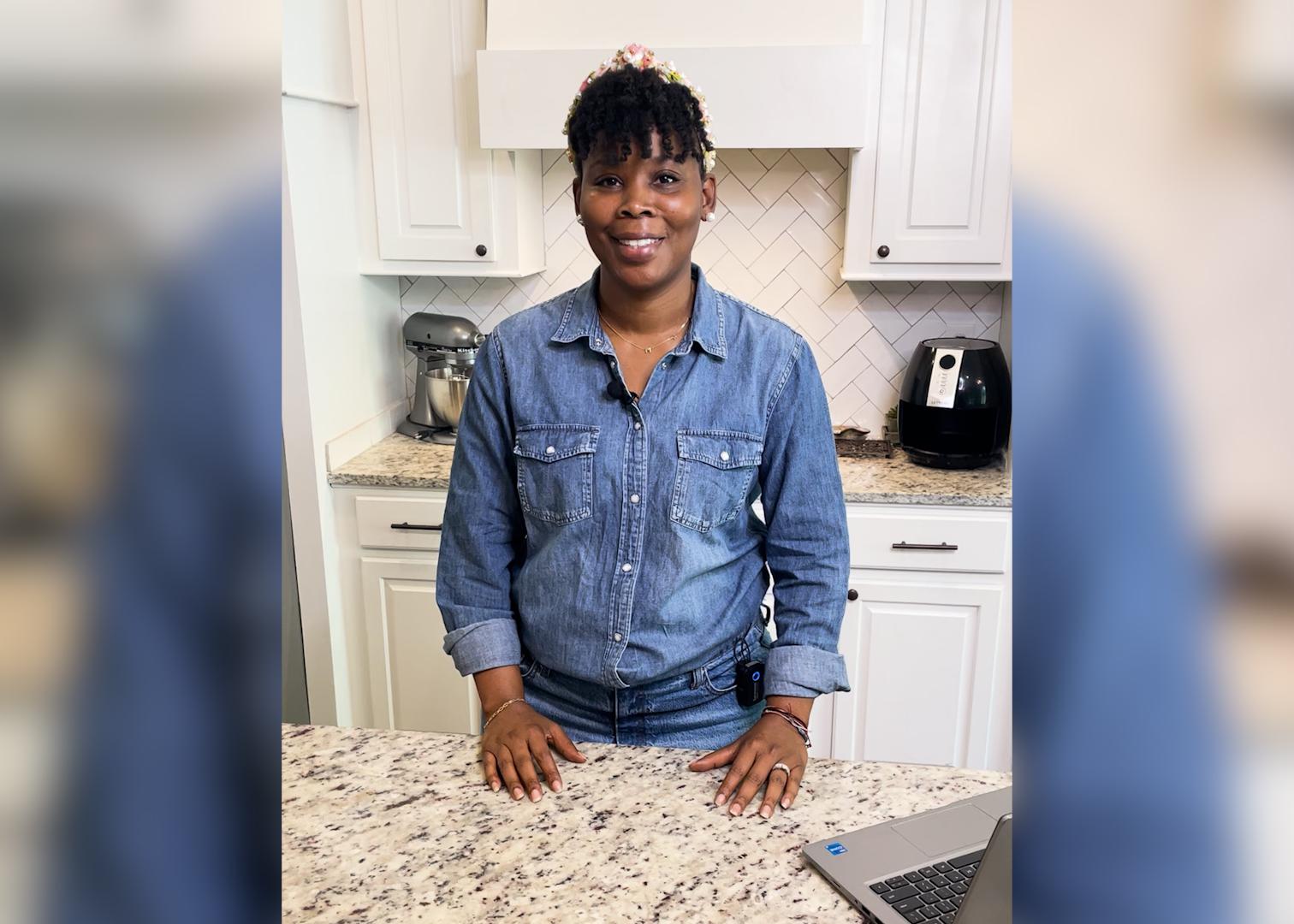 The Dining with Diabetes program is designed to help anyone make lifestyle changes that help lower blood sugar.