The Food Factor: Crustless Pumpkin Pie
Video by Jonathan Parrish
Love pie, but can't eat the crust? Or do you need a gluten-free option for your dessert table this holiday season?
This Crustless Pumpkin Pie fits the bill and comes together quickly. Although this recipe calls for pumpkin, I prefer sweet potato pie.
So, we substituted Mississippi-grown sweet potatoes in our recipe. They work just as well, and they also are in season. Bake three to four medium to large sweet potatoes. Cool. Remove the skins and mash.
That's it! It's really easy.
Crustless Pumpkin Pie
Ingredients
4 eggs
15 ounces canned pumpkin
8 ounces evaporated milk
1/3 cup sugar
1 tablespoon pumpkin pie spice
1 teaspoon vanilla extract
½ teaspoon salt
Nonstick cooking spray
Instructions
1. Heat oven to 400°. Spray a pie pan with nonstick cooking spray.
2. Add the eggs to a mixing bowl and beat together.
3. Next, add the pumpkin, evaporated milk, sugar, pumpkin pie spice, vanilla, and salt. Mix until smooth.
4. Pour into the pie pan and bake for 15 minutes.
5. Turn the oven down to 325° and bake for another 30 minutes or until the pie is set. Pie is done when a knife inserted in the center comes out clean.
Thanks to Virginia Cooperative Extension for this recipe!
For more great recipes and terrific kitchen tips, be sure to follow The Food Factor on Facebook, Instagram, and Twitter!
And if you like our recipes and videos, we'd love for you to share them with your friends! It really helps!
Posted on:
November 2, 2021
Subscribe to Extension for Real Life
Fill in the information below to receive a weekly update of our blog posts.

Recent Posts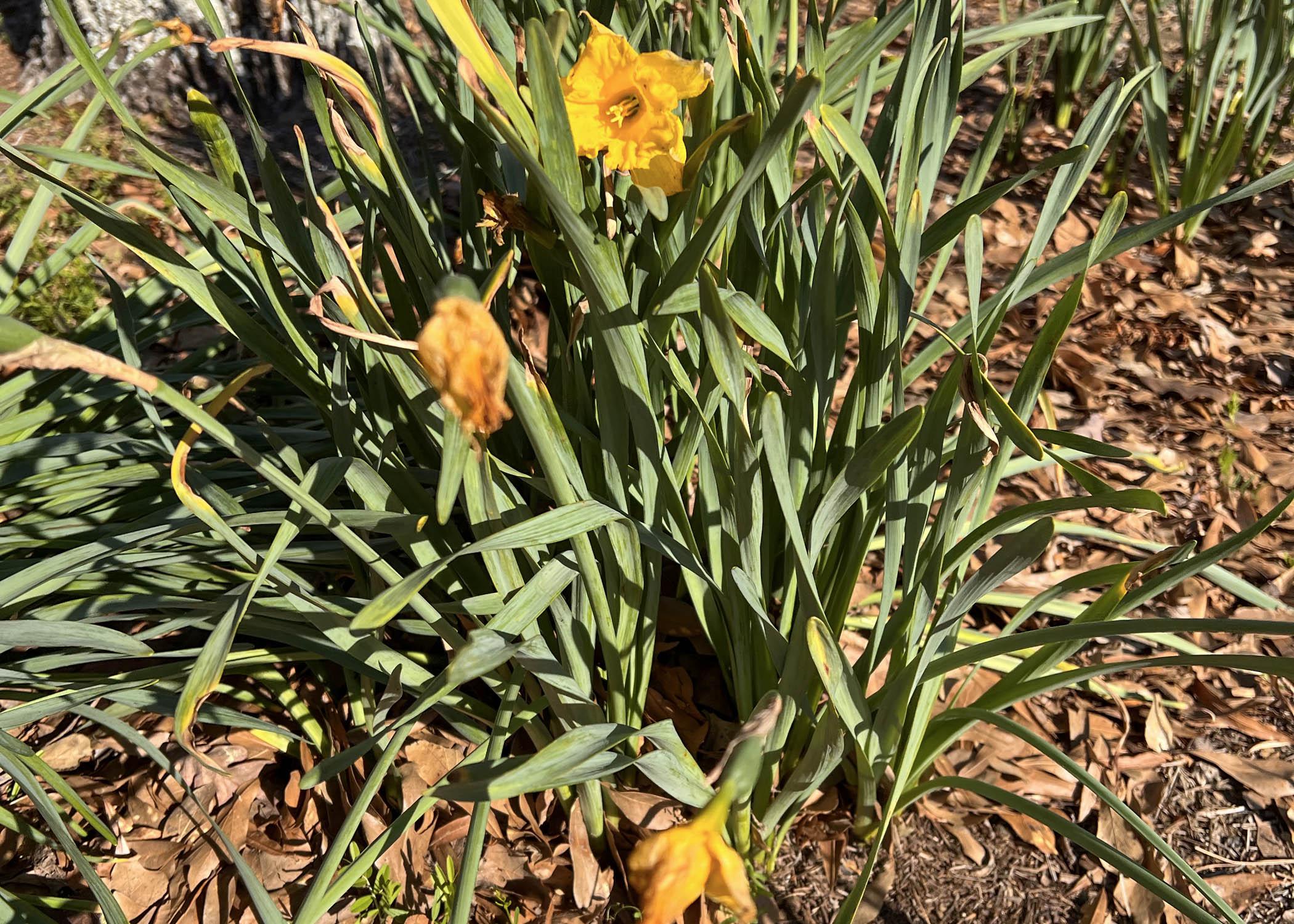 Daffodils can be pulled up when the leaves turn completely yellow by tugging on the foliage. (Photo by MSU Extension)