The Food Factor: Beef and Potato Kabobs
Grilled kabobs just shout summertime! The best part about kabobs is getting to choose your favorite vegetables to include. This traditional take on kabobs includes potatoes and zucchini. But you could easily add other veggies, including mushrooms or peppers.
You may be thinking, "Potatoes?! I'll burn up my steak before the potatoes are done!" Never fear! You will microwave the potatoes before grilling to be sure they're properly cooked!
Pro tip #1: If you use bamboo or wooden skewers, soak them in cold water for about 30 minutes before you plan to grill so they won't burn up in the cooking process.
Pro tip #2: I recommend turning these kabobs more than once during the grilling process to be sure all sides of the meat cook evenly. Remember to check for doneness with a food thermometer!
Pro tip #3: While kabobs with all the ingredients may look really nice, it can be hard to get everything cooked the way you like it. Food Factor Secret: I've been known to separate my ingredients onto different skewers and cook them for varying amounts of time so each piece is cooked just how I like it. (And if I have any picky eaters, they can just pick out which tasty bites they want to eat without complaining about the onion on their stick!)
Beef and Potato Kabobs
Ingredients:
1 pound boneless sirloin steak, cut 1 inch thick
1 pound red potatoes, cut in 1½-inch pieces.
2 medium yellow squash or zucchini, cut in half lengthwise, then into 1¼-inch pieces
¾ cup steak sauce
2 teaspoons minced garlic
Directions:
Place potatoes in microwave-safe dish, and loosely cover with vented plastic wrap. Microwave on high 6 to 8 minutes or until just tender. Allow to cool slightly.
Combine steak sauce and garlic. Microwave on high 1½ minutes, stirring once. Allow to cool slightly.
Combine beef, squash, potatoes and 1/3 cup sauce in large bowl. Toss to coat.
Thread beef and vegetables alternatively onto skewers.
On a preheated grill, place the kabobs over medium heat and grill, covered, approximately 13 to 16 minutes. Turn once during cooking process, and brush the remaining sauce on the kabobs during the last 5 minutes of grilling.
Thanks to our friends at West Virginia University Extension Service for the printable recipe.
Be sure to follow The Food Factor on Facebook and Twitter!
And if you like our recipes and videos, we'd love for you to share them with your friends! It really helps!
Posted on:
August 18, 2020
Subscribe to Extension for Real Life
Fill in the information below to receive a weekly update of our blog posts.

Recent Posts
The slow cooker is a great way to get dinner on the table quickly or serve a crowd. These barbecue sliders are an economical and easy main dish.
It's tailgating season! That means football, food, and fun. But if you're not careful, it could also mean a round of food poisoning for everybody.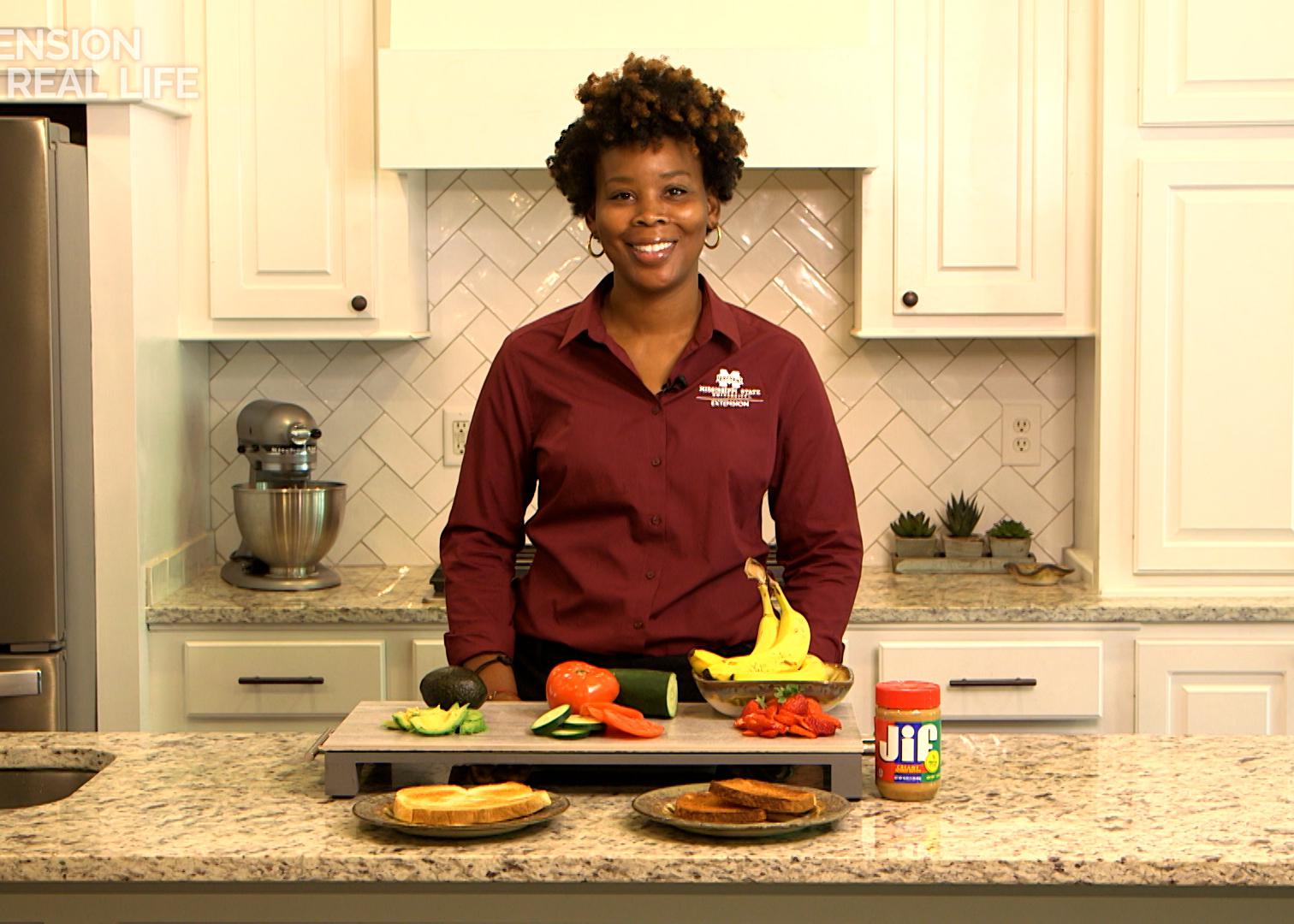 Toast makes an easy meal for breakfast. Start with whole-grain toasted bread and build a healthy meal with lots of fun, tasty, and nutritious toppings.