The Food Factor: BBQ Venison Meatballs
Video by Jonathan Parrish
No matter how you slice it, venison is a great addition to your diet. I'm lucky to have hunter friends who will share their venison with me from time to time. It's high in protein and contains important nutrients, including iron, niacin, and Vitamins B12, B6 and B2.
These meatballs are versatile, and there are lots of ways you can add them to your meal plan. They are great with spaghetti and on meatball subs, too! Serve them with homemade sweet potato fries for a nutrient-packed meal. Try our Air Fryer Sweet and Spicy Sweet Potato Fries.
If you don't have venison, you can substitute ground beef, and it will be just as delicious!
Barbecue Venison Meatballs
Ingredients
3/4 cup rolled oats
1/2 cup 1% milk
1 pound ground venison
3/4 onion, minced and divided
1/2 teaspoon garlic powder
1/2 teaspoon ground black pepper, divided
1/2 teaspoon smoked paprika
1/2 cup ketchup
1/2 cup water
3 to 4 tablespoons brown sugar
2 tablespoons distilled vinegar
Instructions
1. Preheat oven to 350.
2. Combine oats and milk in a bowl. Allow to soak for 10 minutes.
3. Combine venison, half of onion, garlic powder, 1/4 teaspoon black pepper, and smoked paprika in a separate mixing bowl. Combine well. Mix in oats and milk mixture.
4. Shape meat mixture into 12 balls, approximately 1-inch, and place in a shallow baking pan. Cover with foil and bake for 30 minutes at 350°F.
5. Drain any grease and juices that may have baked out.
6. Combine all remaining ingredients in a saucepan and stir well. Bring sauce to a simmer.
7. Pour sauce over meatballs. Bake uncovered for an additional 30 minutes, turning once.
Thanks to Virginia Cooperative Extension for this recipe!
If you want to try other cuts of venison and don't like the gamey flavor, try this tip from the USDA Food Safety and Inspection Service.
Soak the meat overnight in the refrigerator in one of these solutions:
One tablespoon of salt per one quart of water, OR
One cup of vinegar per one quart of water
Use enough solution to cover the meat entirely. Remove as much fat from the meat as possible before placing it in the solution.
Check out the USDA's article, "Roasting Those "Other" Holiday Meats," for tips and a guide on safe internal temperatures and approximate cooking times for various kinds of meats.
For more great recipes and terrific kitchen tips, be sure to follow The Food Factor on Facebook, Instagram, and Twitter!
And if you like our recipes and videos, we'd love for you to share them with your friends! It really helps!
Subscribe to Extension for Real Life
Fill in the information below to receive a weekly update of our blog posts.

Recent Posts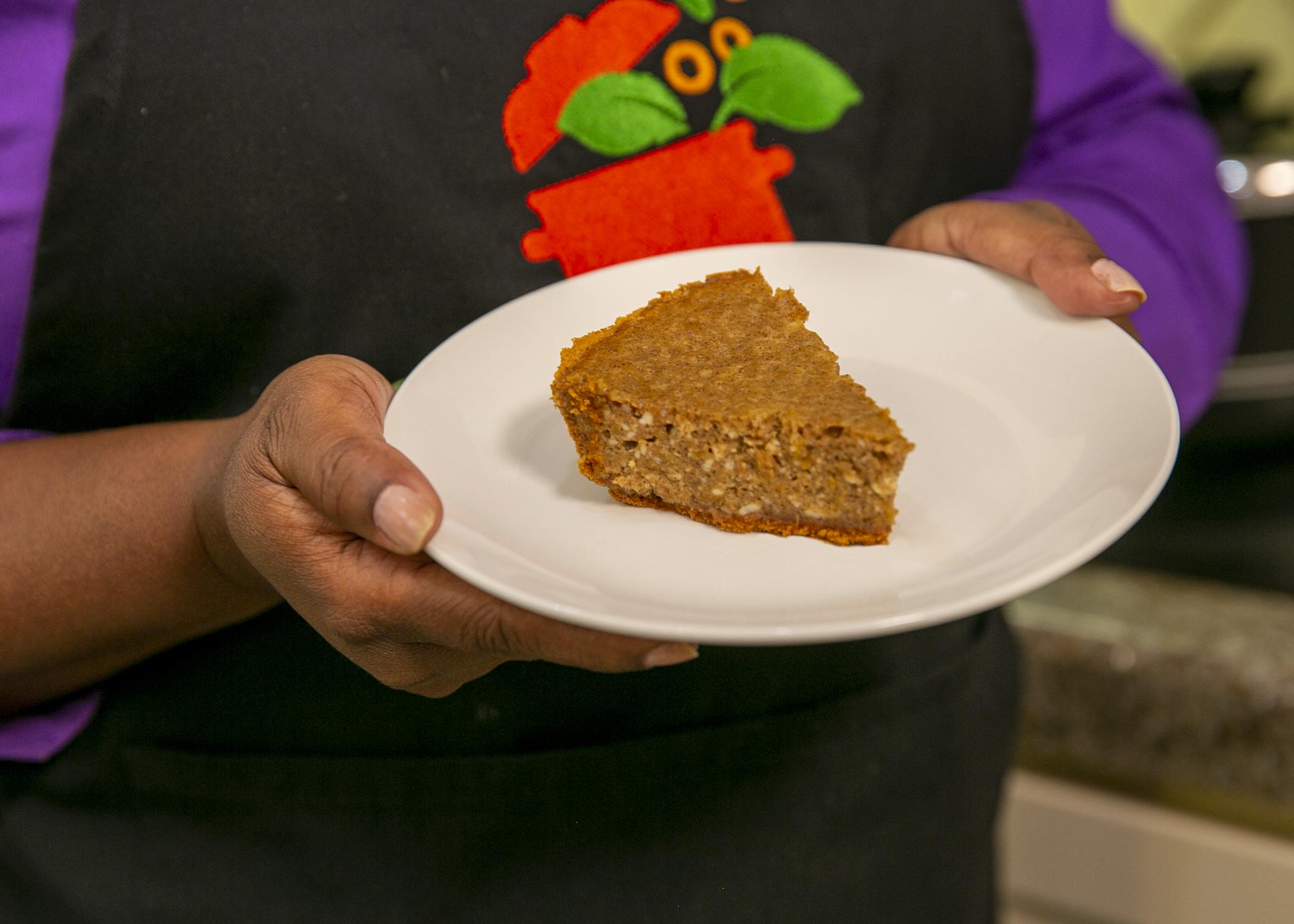 Nutritious sweet potatoes and reduced-fat cream cheese help make this fall pie a guilt-free dessert.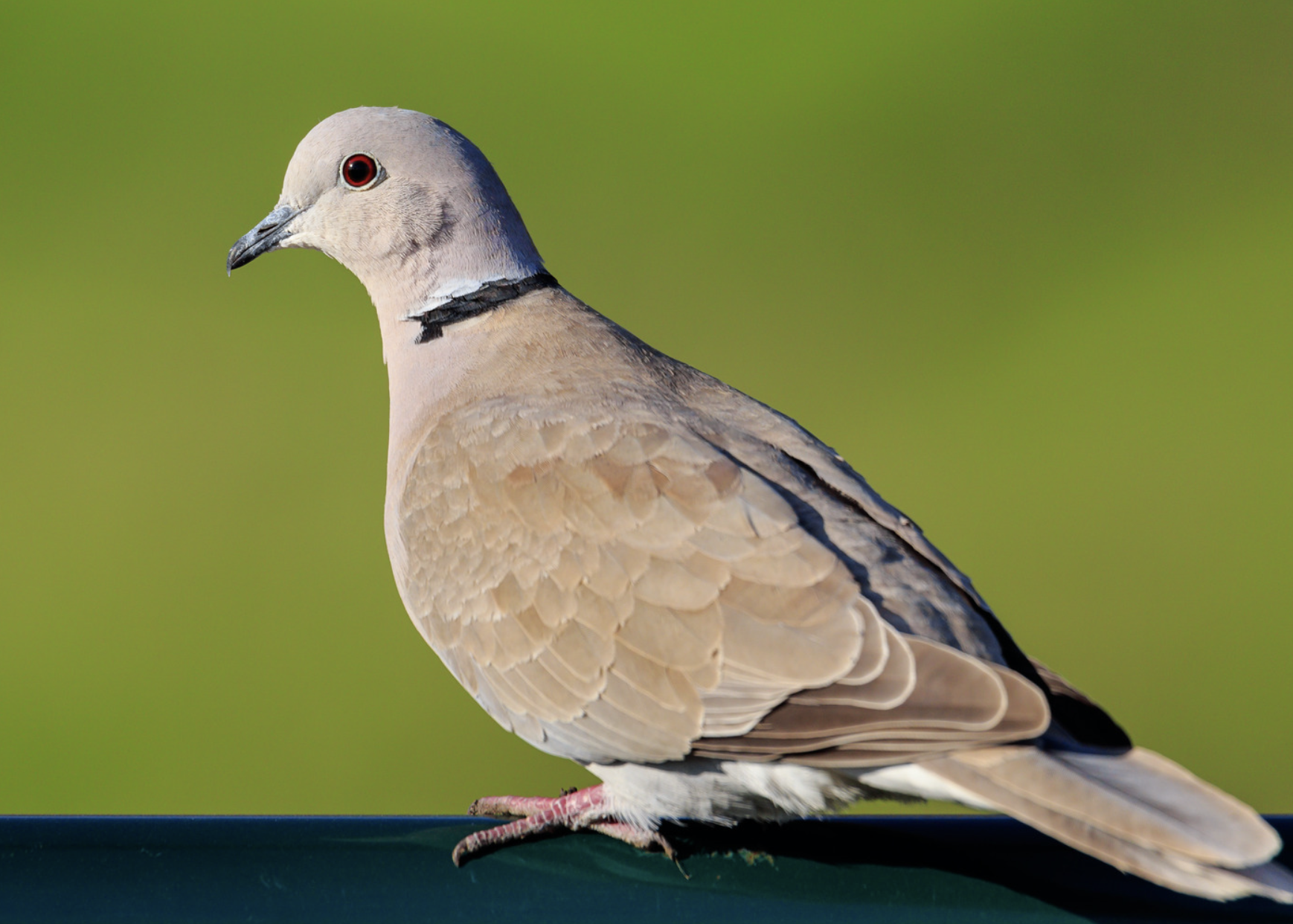 An easy way to tell the Eurasian collared dove from a mourning dove is by the black collar on their neck. (Photo from Canva Pro)