Learn How to Identify Snakes
If you like to enjoy the great outdoors during spring and summer, you are not alone.
Whether you're out hiking, fishing, camping, kayaking, horseback riding, or working in your backyard, you'll likely come across many types of wildlife, including snakes. Just the thought of a snake can cause many people to shudder with fear. But learning about the kinds of snakes you may encounter in your area and how they behave can help you avoid a dangerous encounter.
Most people refer to snakes as poisonous and nonpoisonous, but the actual scientific terms are venomous and nonvenomous. Venomous animals inject toxins through fangs or stingers. Poisonous animals carry toxins in their skin or flesh, which is transmitted by touching or eating the animal.
Mississippi has six venomous species of snakes and many more that are harmless. It's important to be able to identify which is which. Most venomous snakes in the U.S. have a flat, triangular head, slim neck, pits on the face, vertical pupils and a single row of scales under the end of the tail.
If you are in an area where you are likely to see a snake, be alert. If you spot one, give the reptile its space, especially if you know its physical features classify it as venomous. Most snake bites occur when humans try to move, kill, or harass these usually timid creatures. Learn more about the differences between venomous and nonvenomous snakes here.
Snakes are an important part of the ecosystem and provide benefits to humans through contributions to medicine and ecology. They help control our rodent population and other harmful pests.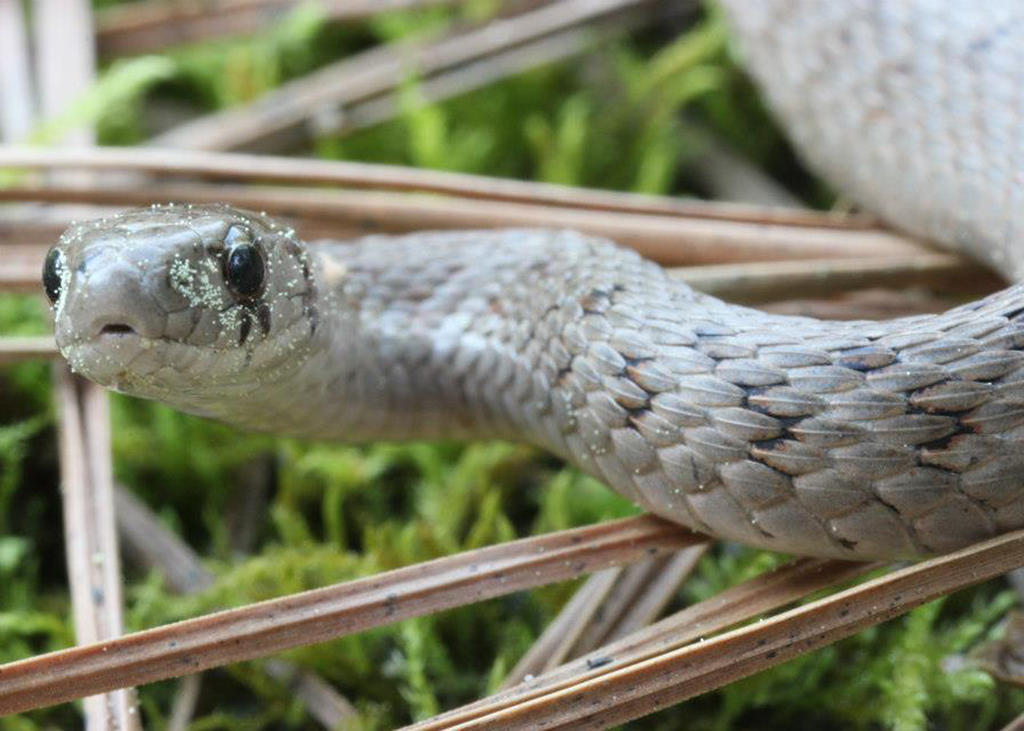 Human-snake encounters can be mostly avoided if you understand how snakes behave and regard them with a healthy respect. If you encounter a snake around your home, it's crucial you can identify it for your safety. Learn how to reduce snake problems around your home here.
Some snakes found in Mississippi are classified as endangered or threatened species under federal regulations. All native snakes fall under the regulatory authority of the state and cannot be bought, sold or commercially traded in any form.
You can learn all about snakes on our website.
Posted on:
April 24, 2018
Subscribe to Extension for Real Life
Fill in the information below to receive a weekly update of our blog posts.

Recent Posts