A Lead-Free Home is a Healthy Home
June is National Healthy Homes month! To celebrate, we've created a blog post to focus on an important health concern that could happen in and around your home. Lead poisoning occurs when lead from around the home builds up in your body. Lead poisoning is especially dangerous in young children.
The good news is that lead poisoning is preventable! By knowing the common sources of lead in your home and how to properly clean them, you'll be able to join us in the fight against lead poisoning.
Lead is found in lead-based paint, soil, and lead dust around older homes. If you live in a home built before 1978, you may have lead around your house. Here are a few places lead may be found in your home:
Windows, doors, and stairs. Dust can be contaminated when surfaces painted with lead-based paint are bumped or scratched.
Old plumbing and new brass fixtures. Run the cold water before cooking with or drinking faucet water.
Lead-glazed ceramic ware. Lead can get into food served in these dishes, so let these pieces be for looks. You can find more information from the U.S. Food and Drug Administration.
Soil and grass around the house and roads. If you live in an older home, get into the habit of leaving your shoes at the door when coming inside. This prevents lead from outside being tracked in.
Now that you know where lead is commonly found, here are two methods for proper cleaning around the home.
Avoid using dry materials. Dry dusting helps spread lead instead of reduce it. Instead, clean with water and an all-purpose cleaning solution. It's best to have two different cleaning buckets, one with cleaning solution, and another for rinsing. Change the rinse water at least once per room and replace cleaning cloths frequently. Be sure to rinse the surface with fresh water and cleaning cloths when you finish.
Vacuum with a HEPA filter-equipped vacuum. Owning a HEPA vacuum cleaner is important when managing lead in your home. When you finish vacuuming, spray the dust with water before discarding. You can also use your vacuum cleaner outside on patio areas.
As always, frequently wash your hands to remove any lead particles you may have come in contact with.
Infants and young children are particularly vulnerable to lead poisoning, which can cause learning disabilities and behavior problems. To protect your little ones from lead poisoning:
Avoid playing in areas where lead-based paint is present. If you live in a home with lead-based paint, be cautious of where your child plays. Lead-based paint chips from the outside of the home could be in the soil, so it's best to not be close to the house. If you have old windows, doors, or stairs with lead-based paint on it, don't let them play around those areas.
Clean toys, pacifiers, and bottles frequently.
Avoid buying imported toys.
Don't let children play with or mouth keys, phone chargers, or electronical chords.
Mix infant formula with cold tap water. Remember to run the cold water before using to flush out any lead. You can heat the water afterwards.
Follow CDC guidelines for testing. Have your child tested if you believe they are at risk of lead exposure. If you are on Medicaid, it's required to test children at 12 and 24 months old.
A lead-free home is a healthy home. For more information on lead poisoning and prevention, visit the MSU Extension Healthy Homes Initiative.
Subscribe to Extension for Real Life
Fill in the information below to receive a weekly update of our blog posts.

Recent Posts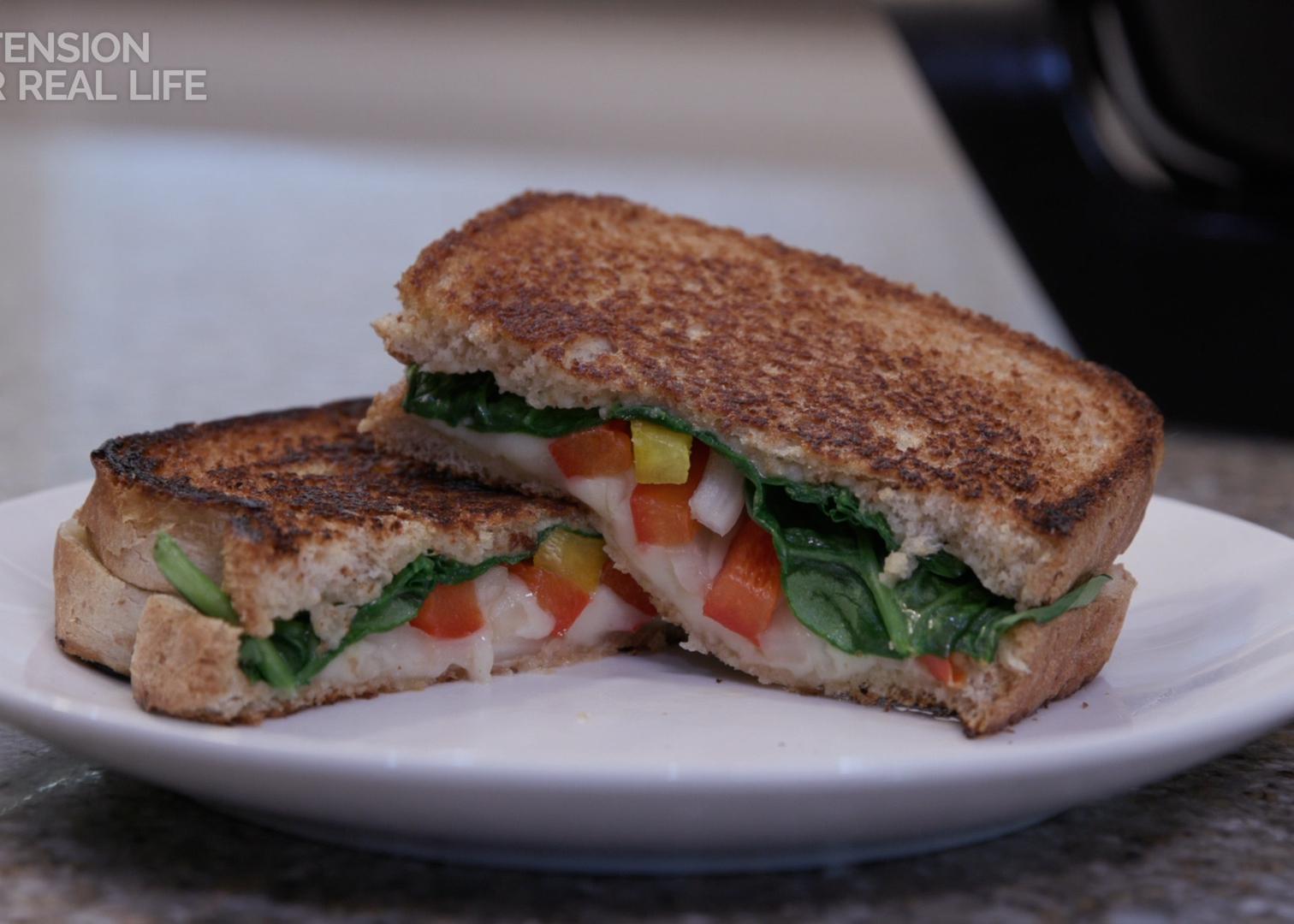 This Supreme Grilled Cheese Sandwich offers a twist on the traditional version by including vegetables.