How to Use Trail Cameras for Backyard Wildlife
Homeowners can program trail cameras to capture wildlife while they are away at work and school. (Photo by Jonathan Parrish/Cindy Callahan)
Trail cameras aren't just for hunters. They can be great additions to the backyard if you enjoy observing visiting wildlife. Trail cameras also capture what happens while you're at work, school, or asleep.
Trail camera options abound, and you should consider your needs before you purchase one. Adam Rohnke, Extension Wildlife Biologist, explains how to choose a trail camera in a recent Extension Outdoors column.
Once you've settled on the kind of camera you want, consider how to program and place it. Adam takes you through the steps for successful set up.
Video by Jonathan Parrish
Remember, if you have neighbors, respect their privacy and aim the camera inward from your property line.
If you'd like to attract more wildlife to your yard, create a backyard habitat with all the necessities: water, food, and shelter.
Check out Adam's other how-to video on choosing bird feeders.
Posted on:
October 30, 2018
Subscribe to Extension for Real Life
Fill in the information below to receive a weekly update of our blog posts.

Recent Posts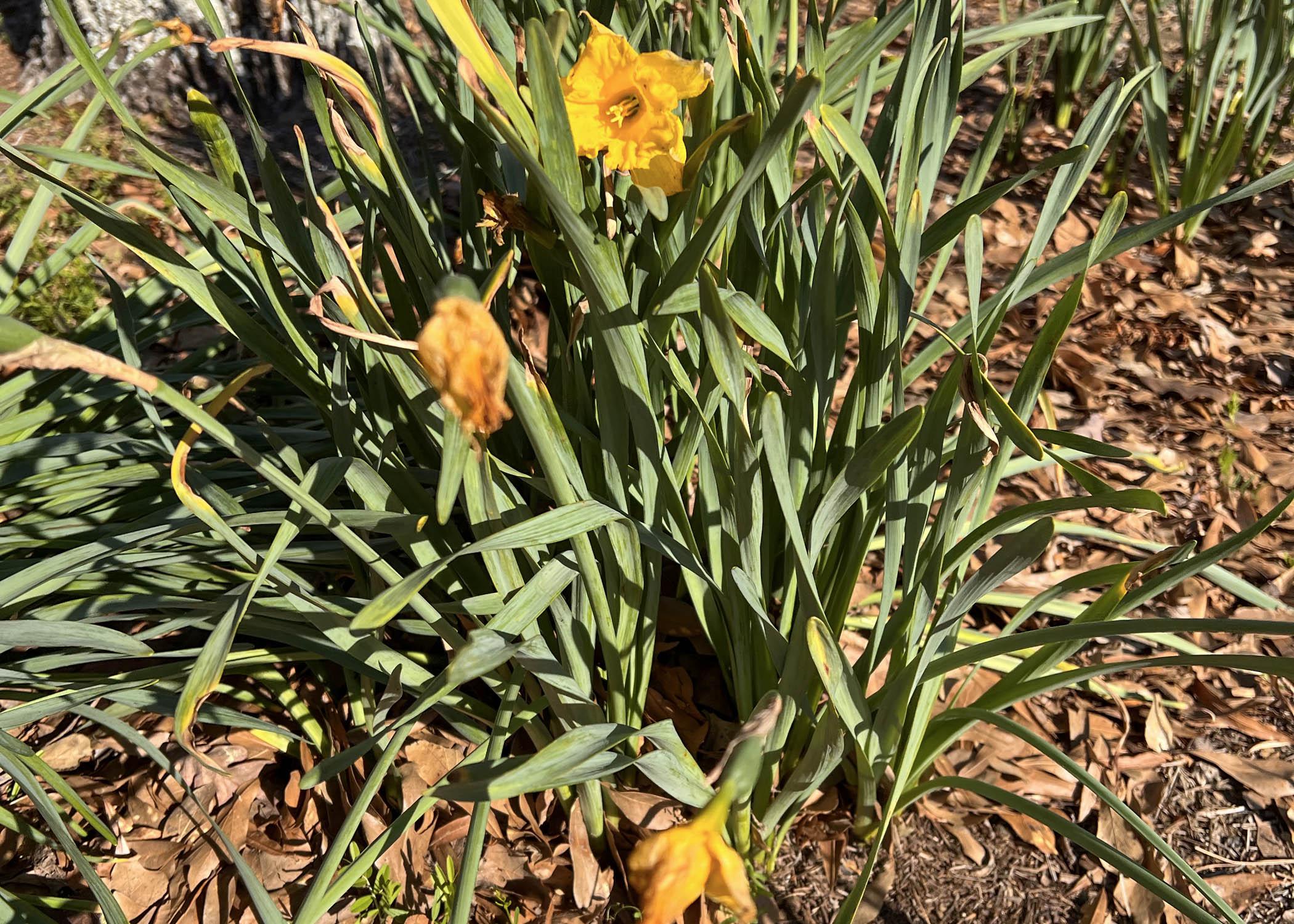 Daffodils can be pulled up when the leaves turn completely yellow by tugging on the foliage. (Photo by MSU Extension)
Related Publications
Publication Number:
P2402
Publication Number:
P3044