How to Improve Brain Health
Video by Jonathan Parrish
Did you know that some key lifestyle changes can help decrease our risk of cognitive decline or poor brain health?
The Alzheimer's Association details 10 things we can do to maintain our minds. Here are five tips to begin loving your brain better.
Quit smoking. Evidence shows that smoking can increase your risk of poor brain health. 1-800-QUIT-NOW is a national portal to a network of state tobacco cessation quitlines. Quitlines can help people quit tobacco through evidence-based support, including counseling, medications, and referrals to local programs. The program is available to people in every state. It is a partnership between the Centers for Disease Control and Prevention and the National Cancer Institute.
1-855-QUIT-VET offers free cessation tools to any veteran who receives healthcare through Veteran's Affairs.
1-800-838-8917 (Chinese)
1-800-556-5564 (Korean)
1-800-778-8440 (Vietnamese)
Eat a healthy diet. Focus on eating fruits, vegetables, beans, nuts, seeds, and healthy fats. Research shows that certain foods can positively or negatively impact brain health.
Get your rest. Not getting enough quality sleep may result in memory problems.
Share and engage. Volunteer and get involved in activities that are meaningful to you. Share activities with loved ones and ask friends and family to get involved.
Take care of your heart. If you have risk factors for heart disease or have heart disease, you may have an increased risk of poor brain health. For more information on decreasing your risk of heart disease, visit the American Heart Association.
Bottom line: Start now. It's never too late or too early to adopt healthier lifestyle changes. The Alzheimer's Association lists all 10 ways to love your brain on their website.
Posted on:
September 12, 2022
Subscribe to Extension for Real Life
Fill in the information below to receive a weekly update of our blog posts.

Recent Posts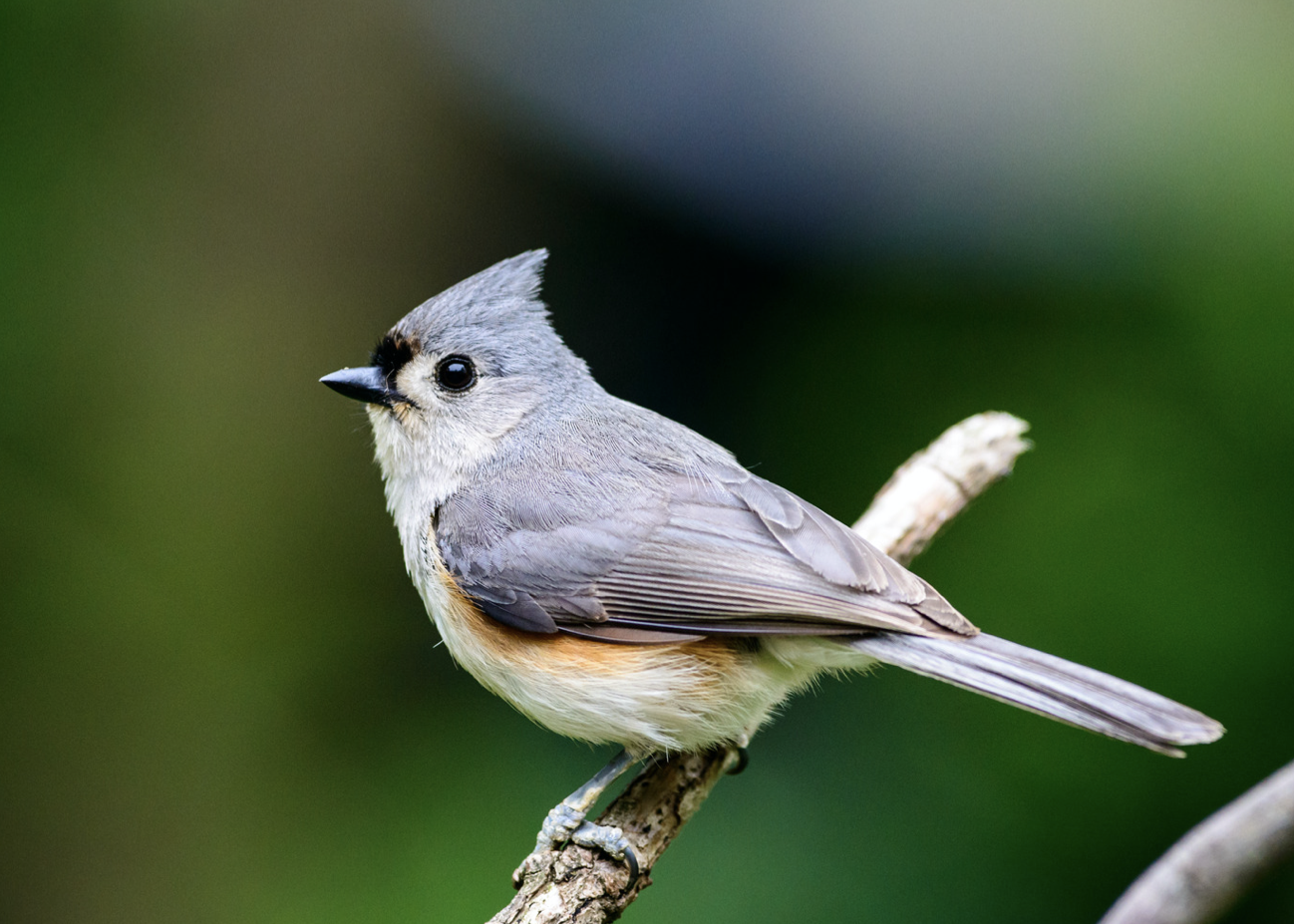 The tufted titmouse typically makes its nest in a hole in a tree or in a nest box. (Photo from Canva Pro)