About Extension
Robotics competitor Keelan Ready, of Hernando, checks programming adjustments on her team's robot. (Photo by Patti Drapala)

Performers of "Sarah and the Magical Mix Up" include from left, Hope Cruse of Saltillo as the puppy, Lindsey Bouchillon of Tupelo as Sarah, Nathan Taylor of Pontotoc as the jester, J.P. Whitlock of Iuka as the grey wolf and Nick Simmons of Saltillo as the brown wolf.

Robin Cox, a 1998 Mississippi State University graduate and corporate merchandise planner for national retailer JCPenney, met with students in the Apparel, Textiles and Merchandising program at MSU's School of Human Sciences as part of the Senior Showcase, a celebration of 2012 graduates and their design work. From left: Erin Bridges, instructor; Robin Cox; Jessica Watts, a sophomore from Clinton; and Amelia Williams, a senior from Starkville. (Photo by MSU Ag Communications/Scott Corey)

Okolona farmer Jay Schmidt explains his catfish farming techniques to a wagon-load of men from Virginia on July 29, 2010. The group also heard Schmidt explain farming practices related to corn, soybeans and truck crops. The Roanoke-Botetourt (Virginia) Farm Tour brought 40 men to learn about Mississippi agriculture. (Photo by Linda Breazeale)

B.J. McClenton, Monroe County Extension director (left), and Charlie Stokes, area Extension agent (right), unload water from a semi-trailer to distribute to tornado victims in Monroe County. MSU Extension Service employees are storing and distributing supplies to those affected by the April 26 and 27 tornadoes. (Photo by Scott Corey)

Lisa Stewart, an agent with the Mississippi State University Extension Service in Webster County, explains the importance of rice to Clayton Griffin and Jalen Washington, third-graders from Houston Upper Elementary School, at the FARMtastic event at the Mississippi Horse Park near Starkville on Nov. 13, 2014. (Photo by MSU Ag Communications/Kevin Hudson)

Mississippi State University worker Brad Tubbs of Grenada examines the thrips he has collected from soybean plants in a Sunflower County, Mississippi, field on June 3, 2015. (Photo by MSU Ag Communications/Linda Breazeale)

Kipp Brown, left, Extension area livestock agent based in Carroll County, assists Al Fulton, safety officer with the Mississippi Board of Animal Health, as they adjust the security hood on Charlie Stokes, area agronomics crops agent based in Monroe County. (Photo by Linda Breazeale)

David Buys, a Mississippi State University researcher in the Mississippi Agricultural and Forestry Experiment Station and health specialist with the MSU Extension Service, educates community members on issues associated with food security and health. (Photo by Kevin Hudson)

From left, Lamar County Extension Agent Ross Sadler, Pine Belt Master Gardener Paul Cavanaugh, Lamar County Technical Center teacher and volunteer Ken McCoy and Pine Belt Master Gardener intern Cecil Chambliss prepare a handicapped-accessible raised bed for plants. The group built two beds for residents of The Windham House of Hattiesburg, an assisted-living facility for seniors on May 28 and will return monthly to help with the beds and teach workshops. (Photo by MSU Ag Communications/Susan Collins-Smith)

Using a high tunnel allowed William Tucker to plant tomatoes, squash and more in February, resulting in produce available for sale the first week of May. (Photo by Scott Corey)

More than 600 4-H'ers gathered on the Mississippi State University campus to create a clover-leaf photograph to celebrate the 100th anniversary of 4-H in Mississippi. The perimeter of the shape was mapped out using GIS and GPS technologies.
The Smith-Lever Act, signed on May 8, 1914, established the Cooperative Extension Service, the nationwide education system operating through land-grant universities in partnership with federal, state, and local governments. Our foundational goal has remained the same—to deliver education that changes lives. But our subject matter and our methods have changed as the needs of Mississippians have changed. Our mission in Extension is to deliver research-proven information to Mississippians in all 82 counties, and we do that by taking advantage of both face-to-face meetings and all the tools that today's technology offers.
Our nation and state have come a long way since 1914. We lived through boll weevil invasions, the Depression, and two world wars. Each one might have crippled the state, but Extension agents and faculty were always there to help see their clients through these challenges and others. For example, Mississippi's cotton farms are 100-percent boll-weevil-free today, due in a large part to Extension's working with the farmers themselves, who did what it took to eliminate cotton's historic number one pest.
We can point to similar stories in other commodities, where both simple and complex changes enabled growers to be more successful. Home demonstration clubs in the early years of Extension improved nutrition and living conditions for rural families and continue today in a variety of family and consumer science activities addressing topics such as nutrition, health, financial literacy, volunteer programs, and home-based businesses.
The Extension Service has evolved into a vibrant organization equipping citizens for living in the 21st century. Along with our many state and local partners, we celebrate our past while maintaining a focus on the bright future ahead. An expanded knowledge base; innovations for families, farmers, and government leaders; leadership training through 4-H youth development programs; and community and economic development opportunities are just part of Extension's forward-thinking mindset.
Mississippi State University Extension Service is also a cooperating partner with Alcorn State University, the 1890 land-grant institution in Mississippi.
Mission
The Mississippi State University Extension Service provides research-based information, educational programs, and technology transfer focused on issues and needs of the people of Mississippi, enabling them to make informed decisions about their economic, social, and cultural well-being.
Foundation
The Smith-Lever Act of 1914 established the Cooperative Extension System, a publicly funded, informal educational system that links the United States Department of Agriculture, the land-grant university system, and individual counties. As the off-campus educational arm of Mississippi State University, Extension provides current research and educational information to individuals in all 82 counties. Mississippi State University Extension Service is also a cooperating partner with Alcorn State University, the 1890 land-grant institution in Mississippi.
Agriculture and natural resources, family and consumer education, enterprise and community resource development, and 4-H youth development are Extension's ongoing priorities, or "base programs." From these base programs, specific subjects or efforts emerge to receive emphasis for a period of time.
Vision and Beliefs
Extension's overall purpose is education - education that will empower people to make intelligent decisions relating to their vocations, their families, and their environment. Extension's unique interdisciplinary perspective enables the organization to make a real difference in the lives of Mississippians.
Mississippi State University Extension Service is, and will continue to be, a leader for positive change for individuals, families, and communities through the following ways: by providing research and education in a practical and applicable way; by using the latest technology and teaching techniques to serve clients; by developing and using volunteers to help disseminate programs and information; by cooperating with other groups and agencies; and by maintaining a culturally diverse staff responsive to the needs of various audiences at all socioeconomic levels.
We believe that agriculture and its related enterprises are of major economic importance in Mississippi, and we will direct programs and resources to reflect this importance. We also believe that quality of life is affected by the reciprocal relationship between people and their environment and will continue to emphasize environmental issues. We recognize the critical need for human resource development and will continue to search for ways to help families and young people to cope with an everchanging society.
Goals
To fulfill our mission and to achieve our vision for the future, Mississippi State University Extension Service must meet the following goals:
Focus on quality services and programs that are client driven.
Instill a future-oriented perspective in staff members, advisors, partners, and clients.
Be responsive to new or different needs by maintaining flexibility in programming efforts.
Develop a level of alternative resources to allow for adjustments to changing demands or critical needs.
Expand efforts to help clients compete in a global economy.
Foster an environment that will enable staff members and volunteers achieve their full potential.
Project a positive image that will broaden public understanding of Extension's mission, goals, programs, and accomplishments.
Personnel

Publications
News
Watch
Monday, March 26, 2018 - 9:15am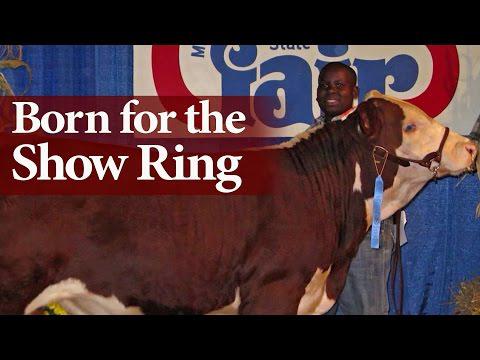 Thursday, June 25, 2015 - 7:00pm
ECTO Apps
About Extension
iOS Universal (iPhone + iPad)
Pocket Digital Measures was written specifically for Mississippi State University Extension personnel. It gives them the ability to record Direct Contacts, Indirect Contacts, and Local Programs for later use in the online version of Digital Measures. The Summary option mimics the input fields of the online version making it very easy for the user to go from the pocket app version to data entry in the online version.

About Extension
The Mississippi State University Extension Service (MSUES) Directory App puts county Extension office information directly at the fingertips of Extension personnel, area agents, and general Extension Service clientele. The app allows users to search for county Extension offices and agents by county name, regions, and agent names. It provides information such as addresses, phone numbers, email addresses, and fax numbers. With the click of a button, users can call an office or agent, send email to an office or agent as well as map directions from their current location to a county office.