4-H SAFETY
4-H S.A.F.E.T.Y.
Safe Archery & Firearms Education & Training for Youth
The goal of the 4-H S.A.F.E.T.Y. program is youth development. Through participation in firearm safety training and shooting sports activities, young men and women are given the opportunity to learn responsibility, sportsmanship, self-discipline, and other qualities critical to the development of productive citizens.
4-H Shooting Sports is a national program with 428,020 young people taking part, making it one of the largest shooting education programs in the United States. Here in Mississippi, 4-H S.A.F.E.T.Y. involves thousands of kids and continues to grow annually. An established core of over 700 adult volunteer instructors and 4-H agents provide training and leadership for our program throughout the state. So you want to join 4-H?
Select a discipline below to learn more, and be sure to ask your local Extension agent for the most recent copy of the 4-H S.A.F.E.T.Y. Event Handbook (Extension Publication 2752).
The bow and arrow have helped shape the history of the world, and the challenge and fun of archery continue today. This competitive sport teaches patience, skill, repetition, and attention to detail.
---
Smokepole and frontstuffer are just a couple of the names used to describe this fun and exciting discipline. You will learn how to use this firearm as well as how to clean and care for it.
---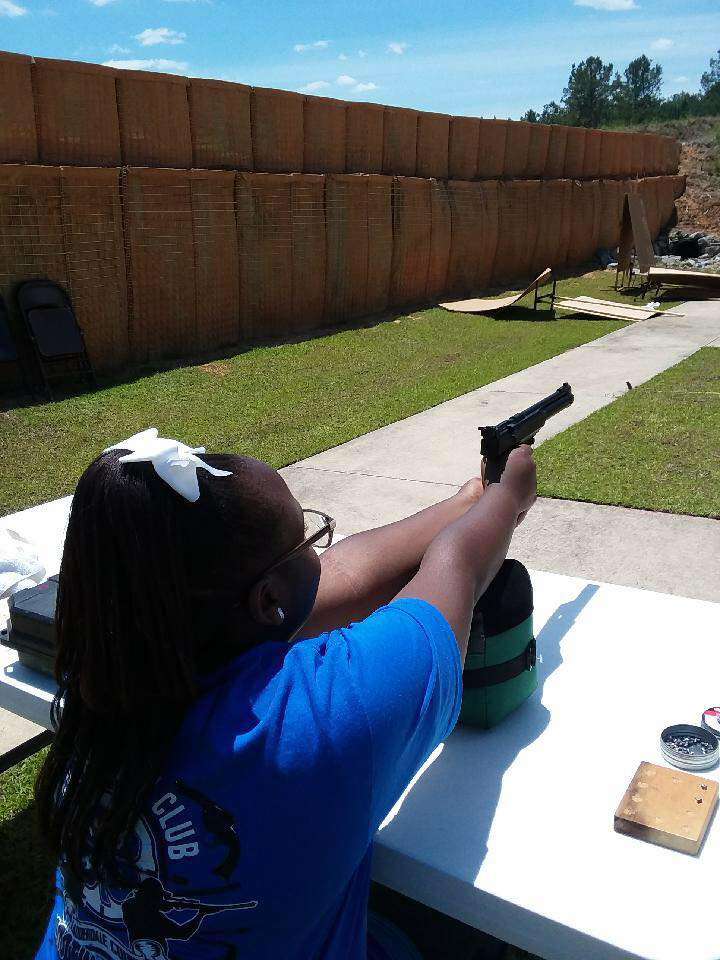 Through the 4-H S.A.F.E.T.Y. Program, you will learn the safe and correct way to use handguns. Steady hands and a keen eye will help you "keep on target."
---
Keep your eye on the target, control your breathing, and squeeze the trigger. In the rifle discipline, you'll learn to use your body to steady your shooting form and improve marksmanship.
---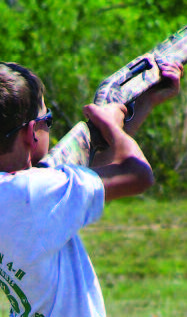 Pull! Few things can compare to the feeling of watching a clay target flying through the air to be broken by a well-placed shot. The shotgun discipline helps develop hand-eye coordination.
---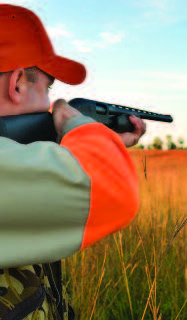 Do you want to learn to identify wildlife, call to game, select camo, and plan for a camping trip? These are just a few of the things you'll learn as you "travel the trails" in this discipline!
---

Publications
News
Success Stories
4-H, 4-H Safety Programs, 4-H SAFETY, Leadership and Citizenship, Youth Projects
Born in Biloxi, Ashley Ward shines as manager of event promotion for Ducks Unlimited and cohost for Ducks Unlimited TV.
4-H, 4-H Livestock Program, 4-H Safety Programs, 4-H SAFETY, Join 4-H, Volunteers
After working all day, Deidra Rollins knew the last thing she wanted to do was spend every evening and weekend at the ball field. But she wanted something she and her daughter, Tory, could do together. So she stopped by the local Mississippi State University Extension Service office.

4-H SAFETY, Health and Wellness, Volunteers
Until recently, the Clover Dawgs 4-H Robotics team in Oktibbeha County needed a bigger robot. Club volunteer leader Robert Rice secured the first donation toward purchasing the machine from his employer.
Watch
Listen