Foster distinct, attractive communities with a strong sense of place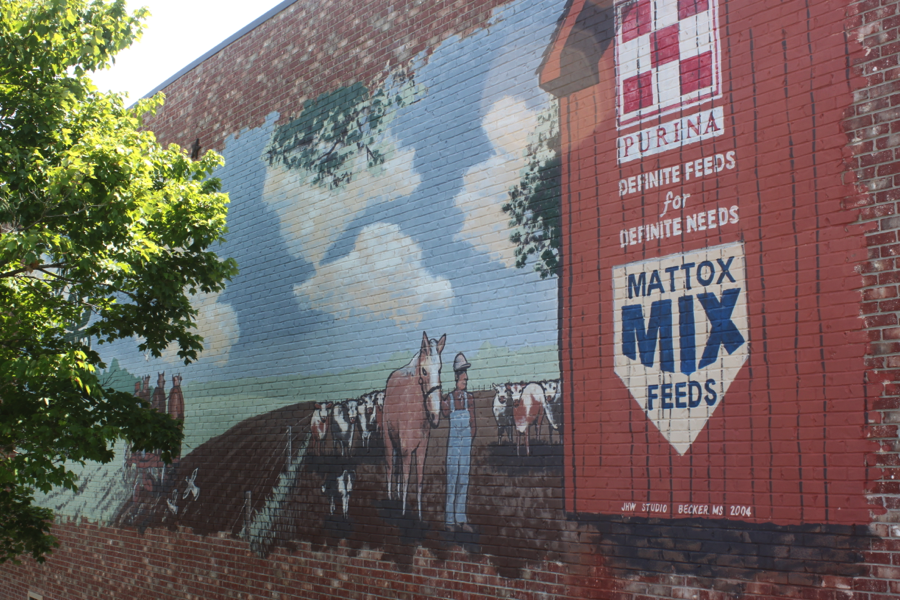 A. DISCUSSION
Why does it matter?
Communities that have a very high quality of life are sought after as locations for new businesses as well as homes for families, retirees and entrepreneurs. A community's reputation may be built on a whole variety of factors, but impressions do matter and the reputation that a community has for attractiveness, hospitality, standard of living, satisfaction and uniqueness can affect outcomes over the long-term.
How can a community become "distinctive" and "attractive"?
Being distinctive and attractive isn't just about beautification. A distinctive community is special for identifiable reasons and distinguishable from surrounding communities in clear and obvious ways. An attractive community doesn't just look good, but also is capable of enticing and entertaining visitors. Beautification has its place, but this principle should inspire the community to think about more than just aesthetics. Becoming a distinctive and attractive community is about deciding what kind of place you want to be and how you can build a more compelling and enriching place to live or to visit.
What does "sense of place" mean?
"Sense of place" is a phrase often used to distinguish those places that have a unique character rooted in both the local culture and natural environment. The Neshoba County Fairgrounds, the Oxford Courthouse Square and the Natchez Historic District are just a few examples of Mississippi places that most people would consider to have a strong sense of place. While these examples are partially valued for their rich history, we can also build new places that have a strong sense of place by designing in concert with our local climate, environment and culture.
How can we avoid "placelessness?"
One of the most difficult challenges any contemporary community faces is how to attract development while avoiding the bland sameness of automobile-oriented chain stores, big box retailers and fast food restaurants. It takes considerable will and dedication for a community to overcome the momentum built up over the past fifty years of suburban development. While there are no easy answers, there are plenty of actions that communities can take to turn things in the right direction. Below is a list of strategies to get things started.
B. STRATEGIES
Identify your community's assets and unique features
If you don't know what you value, it's difficult to capitalize on it. Spend some time considering what is significant about your community. What are the economic, environmental and organizational features that people in the community care most about? Try to be as specific as possible about what is unique or special. Are your streets unique because of the massive canopy trees? Is there a distinctive character to the public spaces? Are there particular buildings, neighborhoods or features that should be preserved or enhanced? Once you have some clarity about what makes your community different, it's a whole lot easier to take action to maintain, enhance or mimic those features.
Consider first impressions and the "postcard factor"
It's easy to become complacent about appearances once you've lived in a community for a few years. But it's critical to consider what visitors' first impressions will be. Take some time to reevaluate the message your community is sending. Does it appear that you care about the physical environment? Is your community welcoming and easy to navigate? Are there some easy steps that could be taken to communicate a better first impression?
Another way to think about this issue: If someone were going to send a postcard from your community, what would it show? Would there be parts of town that would be unsuitable for a postcard? If the busiest and most important parts of town aren't suitable for a postcard, then it's time to consider what changes need to be made to make things more presentable.
Focus effort where it will have the most impact
It's difficult and expensive to improve all parts of town at once, so try to focus on improving those areas that are most valued by the community. The smaller the area, the more impact a minimal amount of effort and money can make. In many cases, downtown is a great place to start. Downtown is the historic heart of the community and its metaphorical living room. But in most cases, our downtowns have failed to keep pace with contemporary practices regarding retail development. Today's new shopping malls and retail districts benefit not only from newness, but also from over fifty years of retail psychology, which has taught us that shopping is a form of entertainment. Today's shoppers have come to expect an extraordinarily clean, convenient, comfortable—and even beautiful--setting. This can be very challenging for downtown's small businesses to compete with. By paying very close attention to streetscapes, sidewalks, seating and the rest of the public realm downtown, a community can help to create a special setting that will provide a memorable experience for visitors and more favorable setting for small businesses.
Develop distinctive, diverse experiences for a variety of people
Consider what activities are available for residents and visitors. When considering even a short outing, most people plan several events at once. Visiting a farmers' market or museum, window shopping, stopping for lunch and visiting a park could all be part of a single visit. But if there's not enough for residents or visitors to do in very close proximity, it's unlikely that they'll be willing to take the time or make the trip. It may require considerable creativity and programming to devise activities for residents of all ages and incomes, but it's worth the effort.
Lead by example
In most communities, there is a considerable amount of publicly owned property. This may include the town hall, public parks, and even road right-of-ways. These places provide an opportunity for the community to lead by example and set a standard for private owners. Focusing on the most visible and heavily trafficked areas of town is one easy way to begin making improvements.
Provide forums for local producers, farmers, artists and entrepreneurs
If we want our communities to have authenticity and a strong sense of place, we have to provide opportunities for our citizens who are producers, artists or entrepreneurs. Communities can often help in very simple ways, such as beginning a producer market. Such markets can become a critical community gathering place and thereby lead to many other positive outcomes. However, there are a myriad of other ways to empower local citizens to invest in their community such as starting a targeted business incubator, allowing vending carts for restaurant start-ups or providing inexpensive studio or exhibition space for artists or craftspeople. A few small steps to help local producers now can lead to much greater possibilities down the road.

Contact Your County Office