Create walkable neighborhoods
A. DISCUSSION
Why is it important to create walkable neighborhoods?
There are a number of good reasons to make neighborhoods walkable including the potential for improved health of the residents, environmental benefits from reduced car trips and the opportunity to build community by creating connections between citizens. In most small towns, there are significant obstacles to walkability but none that can't be overcome with a little planning and effort.
How can we make neighborhoods more walkable?
Before discussing specific approaches for improving walkability, it's important to recognize that the key factor in making neighborhoods walkable is making the experience pleasurable. No one wants to walk where they don't feel safe or the experience isn't pleasant. When distances are too long, the walk is uncomfortable and there's no shade, few people are going to elect to walk to their destination. While destination travel and walking for exercise are slightly different, it isn't difficult for communities to accommodate both types of walking. In both cases, an interesting, comfortable walking environment is the key.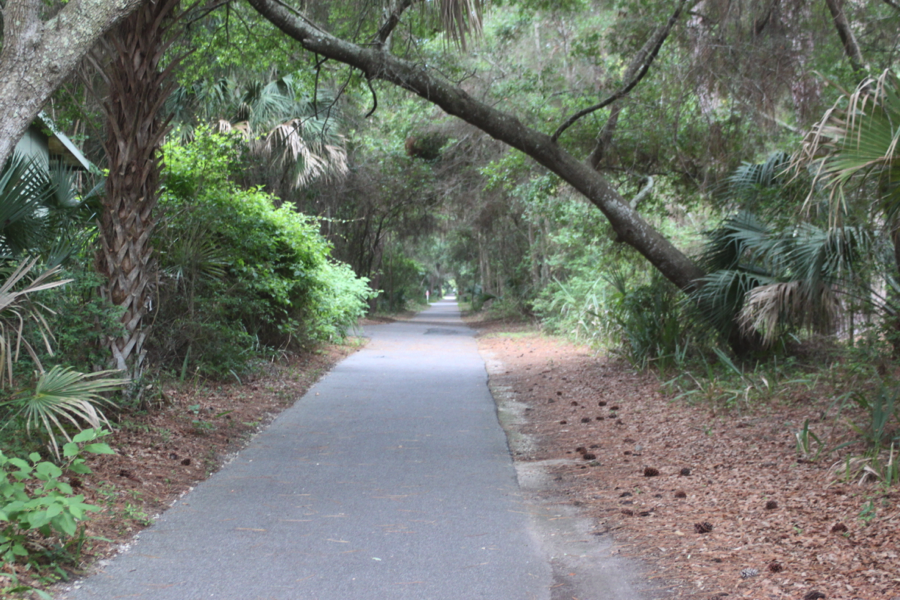 B. STRATEGIES
Create narrow lots and interconnected streets
Walking is enjoyable when the distance is manageable. The shorter the distance, the more likely someone is going to elect to walk. While this idea is simple, getting people to accept the idea of living on a smaller lot may be difficult. Yet there can be many benefits to living on a smaller home site, including reduced costs and maintenance. A small, well-designed home and landscape can be just as relaxing and private as a large estate with the added benefit of more free time and money for the residents. It also can free more space in the community for parks and green space that can be used as neighborhood amenities.
Providing an interconnected web of streets is important for making walking a reasonable transportation option. When blocks are long, it's less likely that residents will be able to reach their destination easily. A grid of reasonably small blocks provides a range of travel options and can also help to reduce speeding car traffic.
Slow car traffic
Walking is comfortable where cars are moving slowly and cautiously. The key is to design neighborhood streets that accommodate cars, but require drivers to be cautious. There are many design techniques to calm car traffic, but the essential idea is to create narrow, intimate streets that require drivers to pay close attention. No matter the speed limit, a wide road with few obstacles is a temptation that most drivers are unable to resist. So it's critical not to tempt drivers but instead force them to share the road.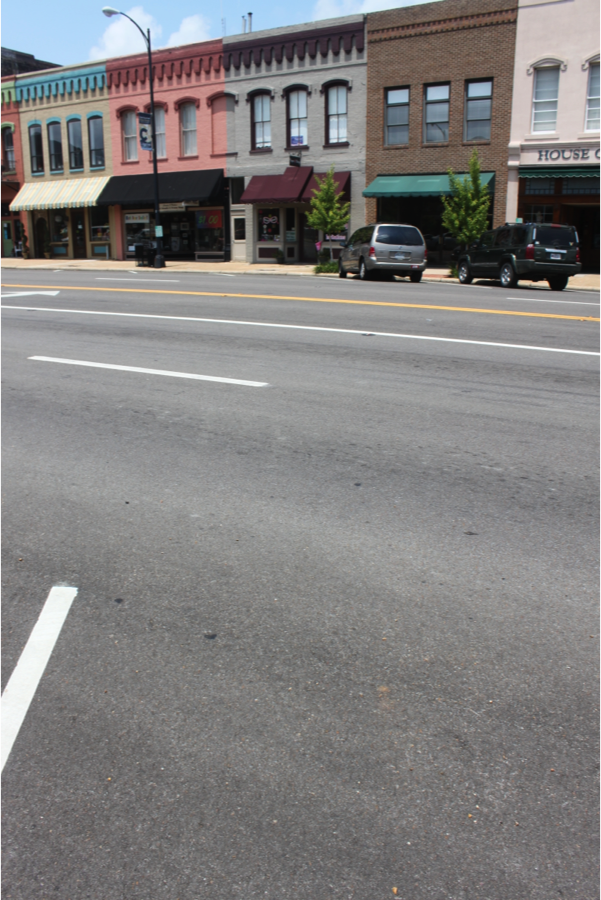 Provide shade and pedestrian amenities
Much of the year, shade is critical for walking comfort. One of the easiest ways to create shade for pedestrians is by planting large canopy trees. In more urbanized settings, overhead structures that cover the sidewalk and protect shoppers from sun and rain may be a better long-term solution. In many situations, seating and appropriate street lighting can also help to encourage more walking.
Provide space for pedestrians and consider linkages across streets
It may seem obvious, but providing a safe, comfortable space for pedestrians is critical. This doesn't always have to be a dedicated sidewalk but it does require planning, forethought and careful consideration of connections and linkages for walkers and those who are disabled. Pedestrian traffic requires the same consideration, care and planning as car traffic. Particular care should be given to road crossings so that pedestrians don't have to wait too long or make wide crossings. In particular, downtown crosswalks should be highly visible and clearly signal for drivers to share the road.
In residential areas, build close to the street and include porches
There are few places more fun to walk than an intimate, shaded neighborhood street with small, streetside gardens and actively-used front porches. While the size of these spaces may vary somewhat depending on the district, in most cases the landscapes in front of low-rise suburban homes are too wide and the porches too shallow for residents to use. Wide lots discourage walkability while stingy, narrow porches lack comfort. When streetside landscapes are appropriately designed their slender, intricate front gardens and generous porches create a useful, semi-private zone that encourages interactions between neighbors and visitors. Walking in this type of neighborhood never gets boring.
Put cars and parking in their proper place
Cars have come to dominate our public landscapes and streetscapes to an extreme extent. The problem with making cars our primary design concern is the amount of hard surfacing and space they require. When this paving and parking isn't designed in a balanced manner—taking into account the needs of both cars and pedestrians—we end up with streetscapes that are uninviting and neighborhoods that feel unlivable. On retail sites and districts, a significant amount of automobiles can be accommodated in the form of on-street parking which can help to slow traffic and shield pedestrians from the street. Parking lots, on the other hand, should most often be located in unobtrusive areas behind buildings. All parking lots should be designed to minimize the width and number of curb cuts, reduce the quantity of paving and present a compelling and interesting face to the public in order to encourage walking and preserve the safety of pedestrians.

Contact Your County Office