What Homebuilders Need To Know About Termites
Publication Number:
P2765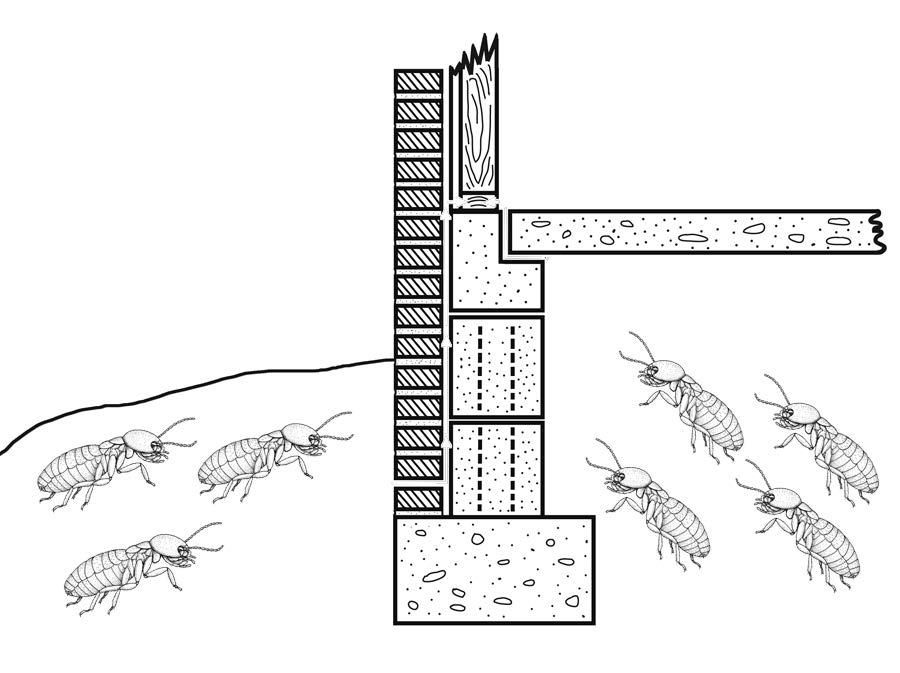 There are a lot of important details to take care of when you build a new home. To construct a building that will last, you must do certain things at the right time and in the right way. Termite control is one such detail. If you forget to do the termite pretreatment on a new home or an addition to an existing home, the building will not look any different or be any less sound 6 months after it is completed. But it is almost certain to be infested with termites sometime in the future. This publication explains the building practices and insecticide treatments required to build a home that is resistant to infestation by subterranean termites.
Download the publication above (PDF) to learn more.
The Mississippi State University Extension Service is working to ensure all web content is accessible to all users. If you need assistance accessing any of our content, please email the webteam or call 662-325-2262.