Natural Resource Conservation in Agriculture
Publication Number:
P3050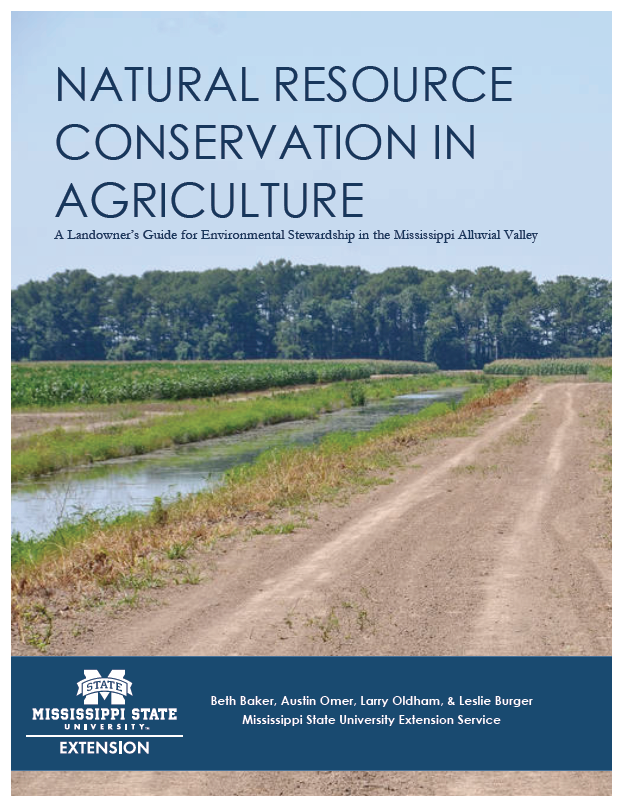 A Landowner's Guide for Environmental Stewardship in the Mississippi Alluvial Valley
Introduction:
REACH Global concern for water security continues to grow alongside expanding water resource regulation in many regions of the world. Efforts to avoid regulation require local governments and stakeholders to take a proactive approach to conserving local water resources. Throughout many regions of the U.S., including Mississippi, there is an urgent need for 1) accountability with regard to agriculture's impact on the environment and 2) documentation of how on-the-ground programs and conservation practices impact natural resources. The Mississippi State University REACH (Research and Education to Advance Conservation and Habitat) program was developed as a producer-driven program to address those needs and provide support to Mississippi producers.
REACH provides landowners with coordination and support for documenting the benefits of conservation efforts to natural resources and agriculture. This is done using research with conventional science followed by outreach through a dynamic network of collaborators, thereby expanding the impacts of findings. The goal is to demonstrate how conservation and agriculture have mutual benefits and to provide technology and information transfer to producers. This approach combines research with innovative outreach and helps landowners discover the agricultural and natural resource benefits of integrating conservation practices with traditional production methods.
Download the PDF above to read more.