4-H Forestry Competition Handbook
Publication Number:
P1991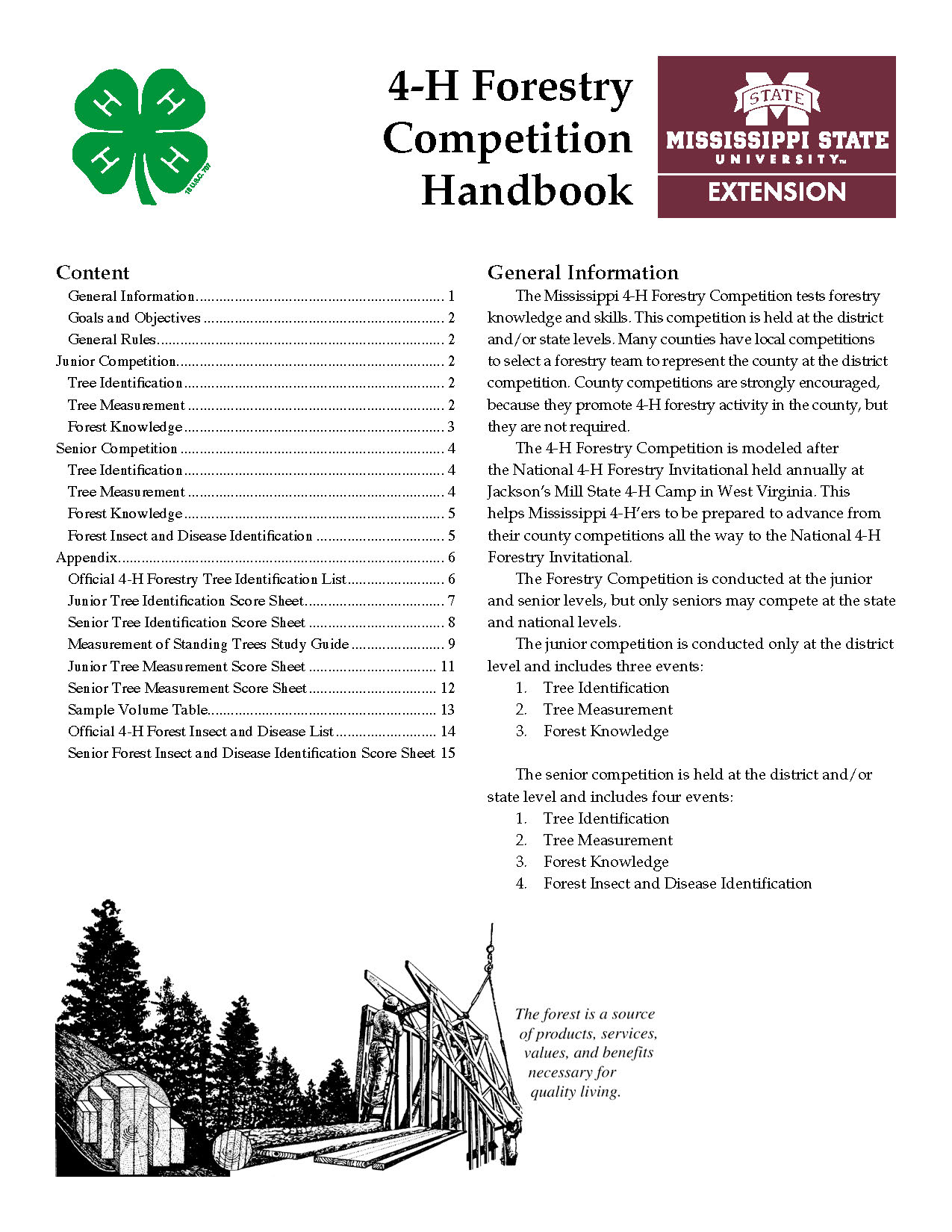 The Mississippi 4-H Forestry Competition is a competitive event of forestry knowledge and skills. This competition is held at the district and/or state levels. Many counties have local competitions to select a forestry team to represent the county at the district competition. County competitions are strongly encouraged, because they promote 4-H forestry activity in the county, but they are not required.
The 4-H Forestry Competition is modeled after the National 4-H Forestry Invitational held annually at Jackson's Mill State 4-H Camp in West Virginia. This helps Mississippi 4-H'ers to be prepared to advance from their county competitions all the way to the National 4-H Forestry Invitational.
The Forestry Competition is conducted at the junior and senior levels, but only seniors may compete at the state and national levels.
Download the PDF above for more information.
Department:
4-H & Family & Consumer Sciences, Ctr 4-H Youth Development
The Mississippi State University Extension Service is working to ensure all web content is accessible to all users. If you need assistance accessing any of our content, please email the webteam or call 662-325-2262.