What's Wrong With My Dogwoods?
---
Growing conditions have been tough for one of Mississippi's favorite landscape trees. First, it rained and rained in the spring, and then it rained some more. These early-season wet periods have lead to some of the problems we are now seeing on dogwoods over the state.
"Stressed-out" dogwoods have many homeowners concerned, and County Extension Offices are receiving "What's wrong with my dogwoods?" questions every few days.
Just what is going on with dogwoods? And what did the wet spring and early summer have to do with current dogwood health problems?
Let's go back to last spring, when dogwood roots were stressed by too much water. It is true that dogwoods like water, but too much of a good thing resulted in soils which remained saturated for extended periods. This created root stress conditions, leading to root rot.
The same wet conditions in the spring were favorable for dogwood spot anthracnose development. Spot anthracnose is a fungus disease which affects leaves. The disease was widespread, and although spot anthracnose usually doesn't cause much damage, it was more severe than usual. Anthracnose was followed by powdery mildew, another fungus disease, which was also widespread over the state. Together, these diseases caused leaf damage - leaves were severely distorted and off-color. These two diseases interfered with the ability of leaves to manufacture food and perform other important leaf functions.
Hot, dry weather in late July, which continued through August and up to the present time in September, further created stress conditions for dogwoods. Due to their shallow root system, dogwoods seem to be more adversely affected these weather conditions than other tree species. Stressed dogwoods typically exhibit marginal leaf scorch. Scorch appears along leaf edges and occurs when water is lost from leaves more rapidly than it can be replaced from the soil. As a result of moisture stress, the leaves on many trees have become dry and brittle. Scorch is more likely to occur when hot, dry winds accompany drought periods.
In addition to leaf scorch, dogwoods are now showing wilt symptoms. Wilt has been especially severe since root systems of many dogwoods were damaged by too much rainfall earlier in the year, and roots haven't fully recovered. Trees exhibiting wilt symptoms often develop reddish-orange to deep red colored leaves. A color change in the foliage of weather-stressed trees isn't unusual.
Are these trees going to die? The weather over the remainder of the year could be a determining factor for many weather-stressed dogwoods.
If you have trees in your landscape which are stressed-out from unfavorable growing conditions, consider watering those which are most severely affected. Water at the rate of about one inch per week.
As a general rule, water each week it does not rain. Water deeply to encourage deeper root penetration. Don't wet the foliage, and water in the afternoon to give the surface of the soil time to dry during the afternoon. Also, mulch around trees (don't add too much mulch around the collar of the tree) to conserve soil moisture and prevent injury to the bark from lawn mowers or string trimmers.
And the addition of a "winterizing" fertilizer application of phosphorus and potassium would be a good idea to help carry your dogwoods and other woody ornamentals through the winter months ahead. Check with us at your county Extension office for information on this topic.
Remember, healthy dogwoods, and other trees in the landscape mean added value to your property, and it pays to keep an eye on your investment.
Infobytes newsletter was written by the late Dr. Frank Killebrew, Extension Specialist.

Your Extension Experts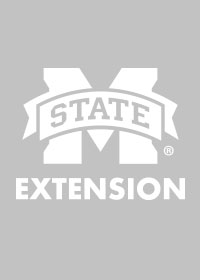 Assoc Extension/Research Prof
Extension Plant Pathologist, Disease management of ornamentals,peanut, turf,fruits, nematode program
Assistant Extension Professor
Diseases of fruits, nuts, and vegetables