Fall Gardening Strategies For Disease Control
---
Great looking vegetable gardens, orchards, and home landscapes don't just happen. A lot of plain old hard work is required. Plants have to be fertilized and watered, pruning is required, weeds have to be controlled - the task list can be pretty long if a great gardening look is to be maintained.
One area of plant maintenance where attention to detail really pays off is disease control. Gardeners who maintain healthy plants often use a combination of common sense strategies to keep leaf spots, wilts, root rots, and similar diseases under control. The following strategies can be carried out this fall and are likely to add to your gardening looks.
Leaf spot diseases such as rose black spot and photinia leaf blight can be reduced another year by removing fallen leaves before next spring. In the case of vegetable garden plants, remove this past season's crop debris from the garden. Most microorganisms which cause disease survive winter conditions with little difficulty, so sanitation will help reduce such diseases as early blight and Septoria leaf spot of tomatoes in next season's garden.
While you're out in the garden, it would be a good idea to make a few notes about "what vegetables were grown where." This will allow you to devise a rotation strategy for next spring and avoid the mistake, for example, of planting cabbage in the same area of the garden for consecutive crops. Diseases have a way of building-up if the same vegetable crop is planted too long in the same spot.
In the orchard, most canker and dieback diseases such as fire blight and black knot of plums will be less of a problem if infected branches are removed by pruning. Be sure to cut six inches or so below the last visible signs of infection. Clean and disinfect cutting tools between cuts to prevent spread of plant disease microorganisms. Rubbing alcohol, or 10% bleach solution (prepared by adding one cup of household bleach to nine cups of water), are good common disinfectants.
Remove "mummies" (old, dried-up fruit) which may be present on and beneath peach trees as a way to cut down on brown rot fruit disease. This is also helpful for bitter and black rots of apples. Diseased apples which may still be on trees or have fallen to the ground should be removed to help cut down on these fungus diseases another season.
If new shrubbery is added to the home landscape, plant at the recommended spacing distance to insure adequate air circulation in the growing season. Plants which are planted too closely don't dry quickly following rainfall and are vulnerable to attack by plant diseases.
Fall is a great time for collecting soil samples to determine fertility needs for gardens, orchards, and landscape plantings. It pays to follow a recommended fertility program, since well-fed plants are less vulnerable to attack from diseases and other pests. At the same time you're gathering soil samples to identify fertility needs, collect duplicate samples to have your soil checked for nematodes. These pesky little creatures can rapidly buildup and cause gardening problems it's a good idea to find out about root-knot and other nematodes.
For additional information on how soil samples for fertility and nematode analysis should be collected, check with us as your county Extension office.
Infobytes newsletter was written by the late Dr. Frank Killebrew, Extension Specialist.

Your Extension Experts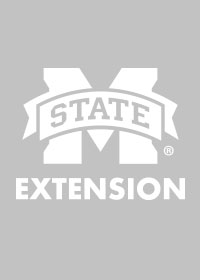 Extension/Research Professor
Extension Plant Pathologist, Disease management of ornamentals,peanut, turf,fruits, nematode program
Assistant Extension Professor
Diseases of fruits, nuts, and vegetables