Information Possibly Outdated
The information presented on this page was originally released on March 9, 2020. It may not be outdated, but please search our site for more current information. If you plan to quote or reference this information in a publication, please check with the Extension specialist or author before proceeding.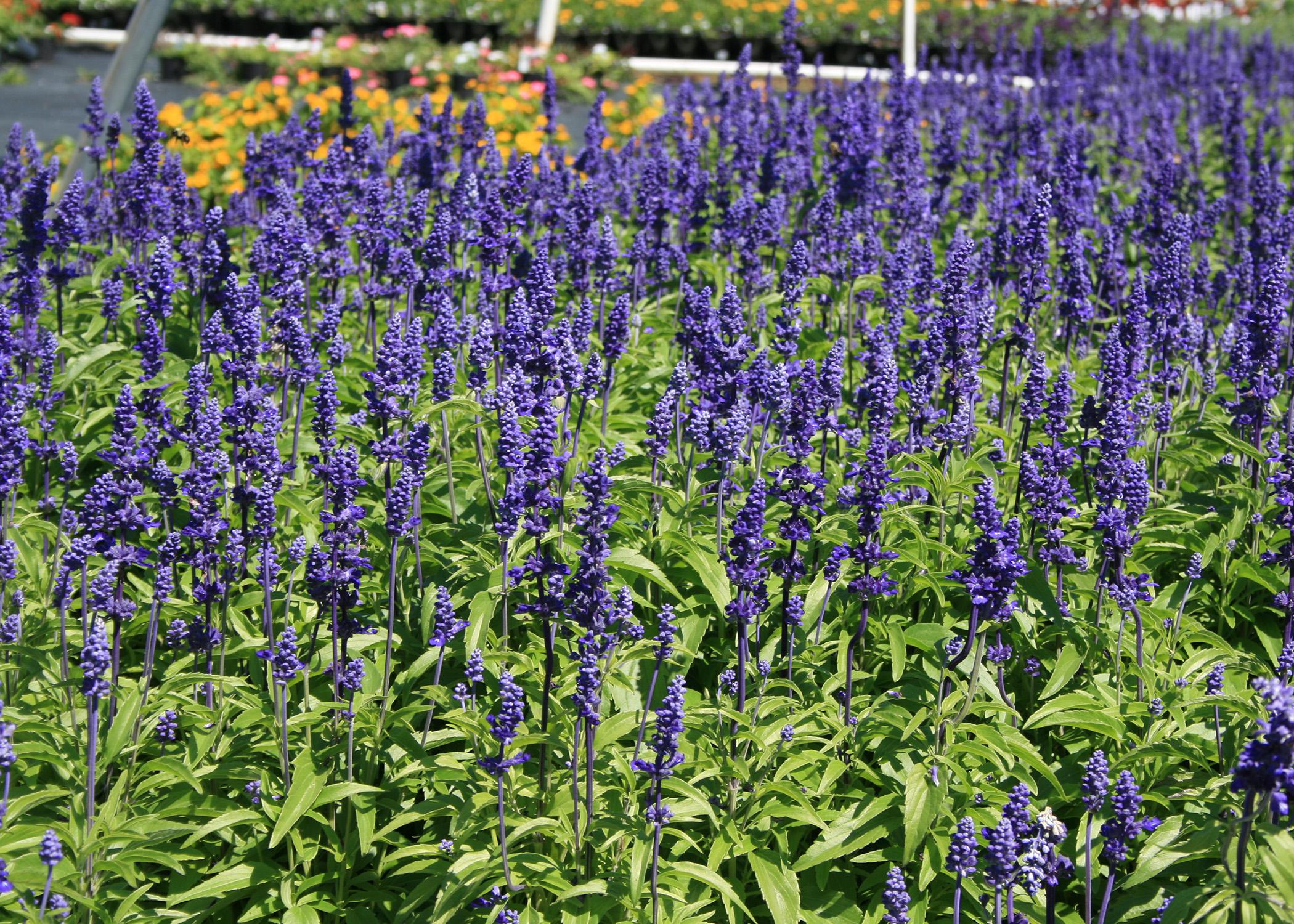 Choose a perennial salvia for recurring garden wins
Sometimes it seems I need a larger garden landscape because, sadly, I don't have room for every great plant I write about. But one group of plants I make sure to save space for is perennial salvia.
Year in and year out, perennial salvias are landscape overachievers. Salvias come in a few species and hybrids, and you can't go wrong with any of them in your garden. Here are some of my top perennial salvia picks.
Victoria Blue salvia is botanically Salvia farinacea. This upright grower has been a garden favorite for a while; it was a 1998 Mississippi Medallion winner. This selection displays big, beautiful, deep-blue flower spikes from late spring to frost in the fall. A very pretty white selection is called Victoria White.
Rockin' Playin' the Blues salvia is a selection I have been growing for six years. This is an interspecific hybrid, a cross between Salvia longispicata and farinacea. I like to think it should be included in the Best of Gary's Garden.
The plant produces beautiful, blue flowers all summer long, and its blue calyxes remain after the actual flower petals fall off. This means the color has an even longer-lasting landscape effect. The plant is sterile, which means the gorgeous flowers don't produce any seed that could become a weedy problem.
Look for others in the Rockin' series: Rockin' Deep Purple, Rockin' Fuchsia and Rockin' Golden Delicious.
A salvia that really creates neighborly interest in my Ocean Springs' landscape is Black and Bloom or Salvia guaranitica. All summer, the deep-blue flowers contrast with the black calyx displayed on black stems. Black and Bloom seems to laugh at our Mississippi summer conditions of heat, drought and humidity.
Mexican Bush Sage, or Salvia leucantha, is one of the largest of the garden salvias, potentially growing over 5 feet tall. I love the fuzzy texture of the foliage and the velvety flowers.
A shorter selection called Santa Barbara has extravagant blooms of purple and white that are prominent from spring to fall. This plant is drought tolerant, which is a great attribute considering our typical summer weather. Consider this plant a tender perennial in north Mississippi that must be mulched to overwinter.
Mexican Bush salvia is photoperiodic and needs short days to bloom. This is a perfect choice for the shorter days in the fall garden.
Always plant your perennial salvias in full sun in well-drained, well-prepared soil. The blue and purple flowers pair well with many of your favorite annuals and perennials, especially those with yellow and gold colors.
Whichever perennial salvia you choose will attract pollinators. Every summer, my salvias are covered with bumblebees, honeybees and all kinds of butterflies -- especially swallowtails --enjoying the nectar-filled flowers. Hummingbird even swoop in for tasty snacks.
Perennial salvias are easy care and low maintenance, which leaves time to have fun and enjoy the garden.