Information Possibly Outdated
The information presented on this page was originally released on October 28, 2020. It may not be outdated, but please search our site for more current information. If you plan to quote or reference this information in a publication, please check with the Extension specialist or author before proceeding.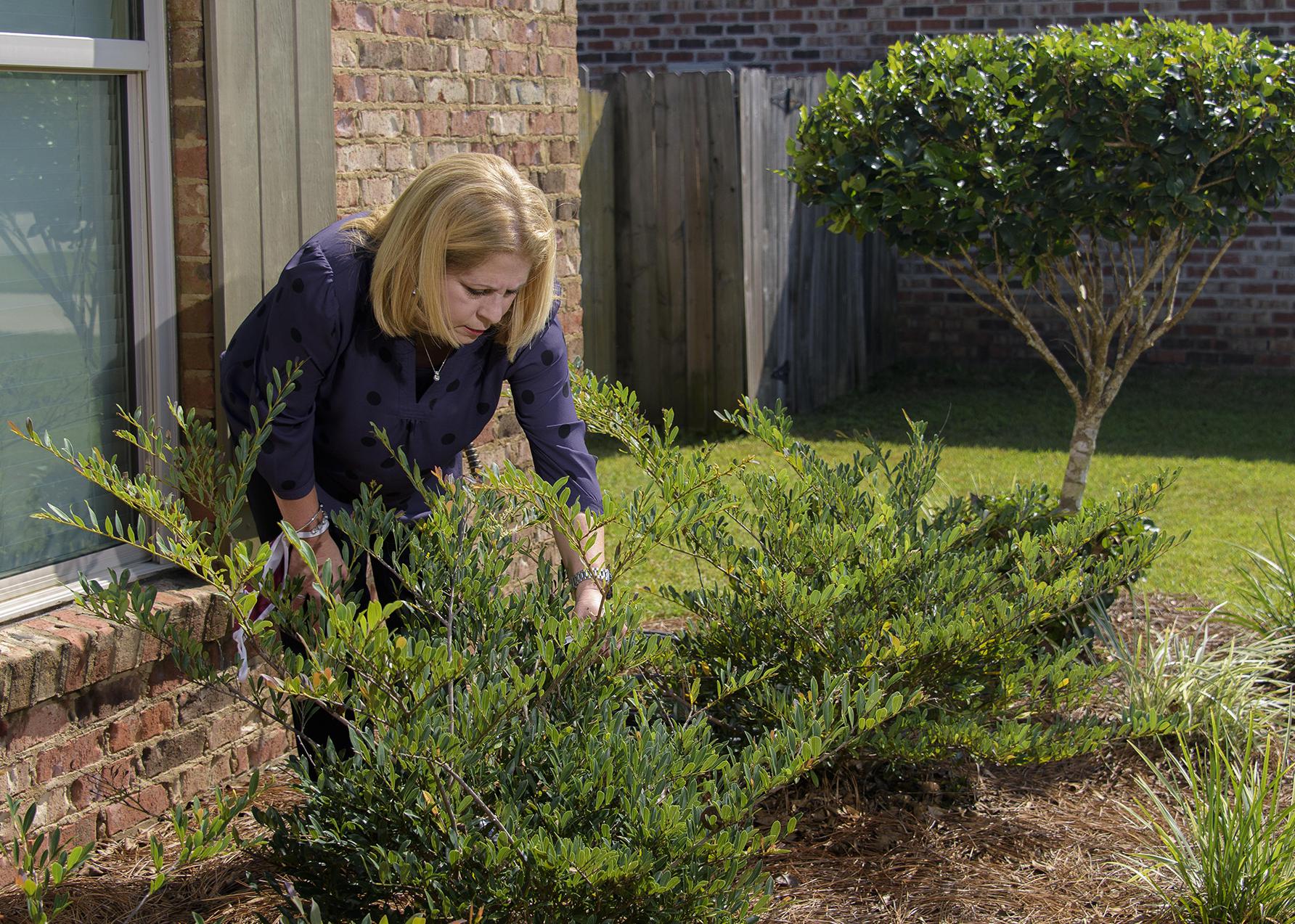 Office associates stay busy despite pandemic
STARKVILLE, Miss. -- Staying active and socially involved is not hard during a pandemic when favorite pastimes include outdoor activities and individual hobbies.
That's the consensus of several office associates with the Mississippi State University Extension Service. These administrative professionals work across the state in county Extension offices helping to serve clients who need information, training and resources on a range of topics.
Brenda Swindle works at the Choctaw County Extension office. Although knee surgery in the middle of the pandemic put a damper on some of her activities, she is back enjoying the outdoors as she always has.
"My favorite place to be is out in nature," Swindle said. "I like to walk in the woods, and I love taking pictures of what I see."
Swindle is a deer hunter, but she says, "I take my camera, and I shoot more with my camera than with a gun."
In addition to bass fishing, Swindle said she also enjoys watching the birds enjoy her nectar and seed feeders. Mowing the grass is a great time to process thoughts and solve problems, she added.
"I think you can find plenty of things to do outside, because that's where I was most of the time regardless of the situation," Swindle said.
Jackie Watkins works in Carthage at the Leake County Extension office. An avid painter, she has a hobby business that has filled her free time.
"I started painting in my teens and kept at it while my kids were young, but I got out of it for a while," Watkins said. "About four years ago, I got back into it, and this hobby has really taken off the last two years."
While she used to do a lot of in-person classes, such as paint parties making door hangers with the Mississippi Homemaker Volunteers, social distancing forced some of her classes online. Lately, business has increased dramatically as people are purchasing her items through social media at a higher rate than ever before.
"This is a hobby, but it is a hobby that is keeping me busy," Watkins said. "I probably do as much work when I get home as I do at my actual job."
Doris Cycyk, an Extension associate at the MSU Coastal Research and Extension Center in Biloxi, enjoys working in her Biloxi yard and sitting on the beach with her son and husband.
She said her work at the office with soil sampling, helping host mini-conferences and helping clients get their questions answered by MSU horticulturist Gary Bachman have gotten her quite interested in gardening.
"I like being outside and doing yardwork," Cycyk said. "Almost every weekend, I'll be out with my husband pushing the mower, edging and trimming. Thanks to Gary, I've pulled a lot of things out of my landscape and put in a lot of new things. I want easy things that will stay green all year.
"I think of it as fun, relaxing and therapeutic. It's become a hobby. I also get to do it with my husband, and we have fun," she said.
Not all hobbies and pursuits are physical. Carolyn Reynolds, Extension office associate in Claiborne County, learned to save money in online shopping during the pandemic.
"I learned how to stack savings with online purchases," Reynolds said. "My hobby is shopping, and since I was confined and couldn't go to the store, I picked up shopping online."
But Reynolds didn't just stay indoors. She also formed a new habit of walking with her sisters. Now, Reynolds' 5-year-old granddaughter rides her bike while she walks.
"I never was an outdoor person, but now I am," Reynolds said. "When the pandemic began, I couldn't go anywhere to shop, public places weren't open, and even the parks were closed, so we went outside and walked."
She said her sisters were already in the habit of walking 3 to 5 miles every morning.
"When you sit in the house, you gain pounds and start to feel stuffed all the time. I knew I needed to get out more, so I started walking with my sisters," Reynolds said. "I feel so good when I take that walk in the morning, and I rest better at night. Walking does make a big difference."
Released:
October 28, 2020