Information Possibly Outdated
The information presented on this page was originally released on November 21, 2017. It may not be outdated, but please search our site for more current information. If you plan to quote or reference this information in a publication, please check with the Extension specialist or author before proceeding.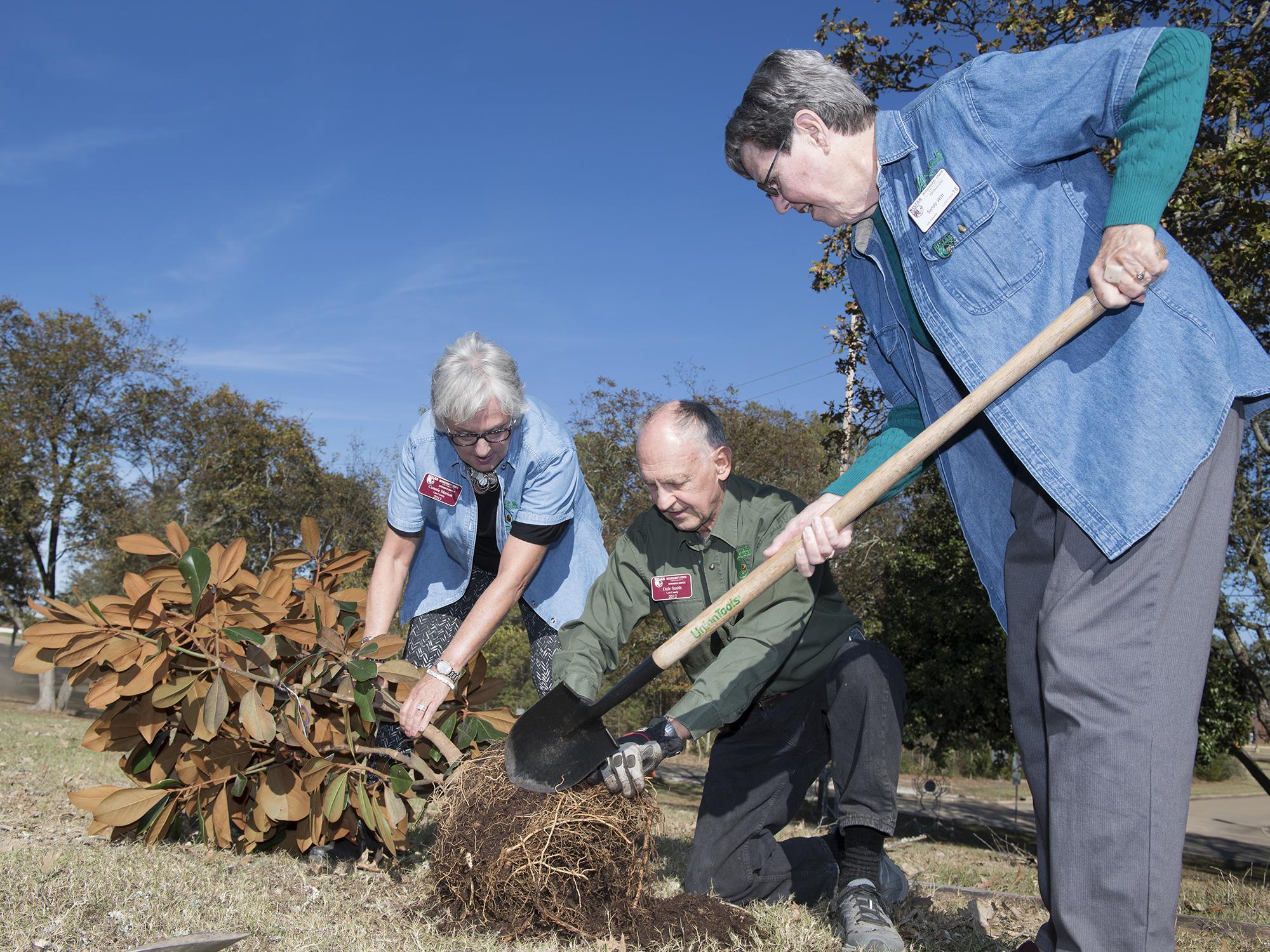 Master Gardeners mark the state's bicentennial
STARKVILLE, Miss. -- Several Mississippi Master Gardener groups marked the state's bicentennial with near-perfect tributes -- by donating and planting Magnolia grandifloras in their communities.
"The tributes are perfect in a state known for its generosity, service to others and love for the environment," said Gary Jackson, director of the Mississippi State University Extension Service.
Jackson said that as Mississippi approaches the 200th anniversary of its statehood on Dec. 10, Master Gardeners around the state are planting the state tree in parks and other green spaces.
Mississippi Master Gardeners are a special group of volunteer educators and community servants. After receiving 40 hours of training from the MSU Extension Service to obtain "master" status, they donate 40 hours of community service annually.
Laura Giaccaglia, Bolivar County coordinator for Extension, said the volunteer service aspect is key to the program's success.
"We have about 25 active Master Gardeners who volunteer in projects in downtown Cleveland, at the airport, courthouse, Extension office, city hall, library, animal shelter and city parks," Giaccaglia said.
In Cleveland, bicentennial tree planting effort arrived at the same time the City Beautification Commission wanted to honor the Master Gardeners and the Mississippi Homemaker Volunteers, another of Extension's volunteer groups. Therefore, two magnolias were planted at the entrance to the city's bike trail.
"The city realized the value of volunteers and the knowledge Master Gardeners bring to a project, including selection of low-maintenance plants, and the value of their service hours to complete and maintain a project," Giaccaglia said. "Master Gardeners are motivated not just by their love for plants, but also by their love for their communities."
The Lee County Master Gardeners also made time to plant a magnolia. As is often the case, they made the activity into an educational opportunity.
Dale Smith, a past Mississippi Master Gardener of the Year, quizzed those gathered for the event about how the planting should be done and why various practices -- such as loosening roots, soil placement and mulch -- were important.
"Everything is a teachable moment for this group," said Susan McGukin, Extension program associate and volunteer coordinator in Lee County. "Even when they are doing service hours, leaders will help others understand good horticultural practices."
McGukin said the Lee County group is involved in a wide variety of service projects.
"There is something for everyone. Some participants really enjoy getting in the dirt, and others assist with special events and technology needs," she said.
Tupelo Mayor Jason Shelton was on hand for the tree planting and thanked the Master Gardeners for this service and others around the city.
"We lost a lot of trees in the 2014 tornado and are still trying to recover. We take pride in replanting our tree canopy and beautifying Tupelo," he said. "This is a perfect way to celebrate the bicentennial of the great state of Mississippi."
For more information about the Mississippi Master Gardener Program, visit http://extension.msstate.edu/ms-master-gardener-volunteer/.
Released:
November 21, 2017