Information Possibly Outdated
The information presented on this page was originally released on March 17, 2017. It may not be outdated, but please search our site for more current information. If you plan to quote or reference this information in a publication, please check with the Extension specialist or author before proceeding.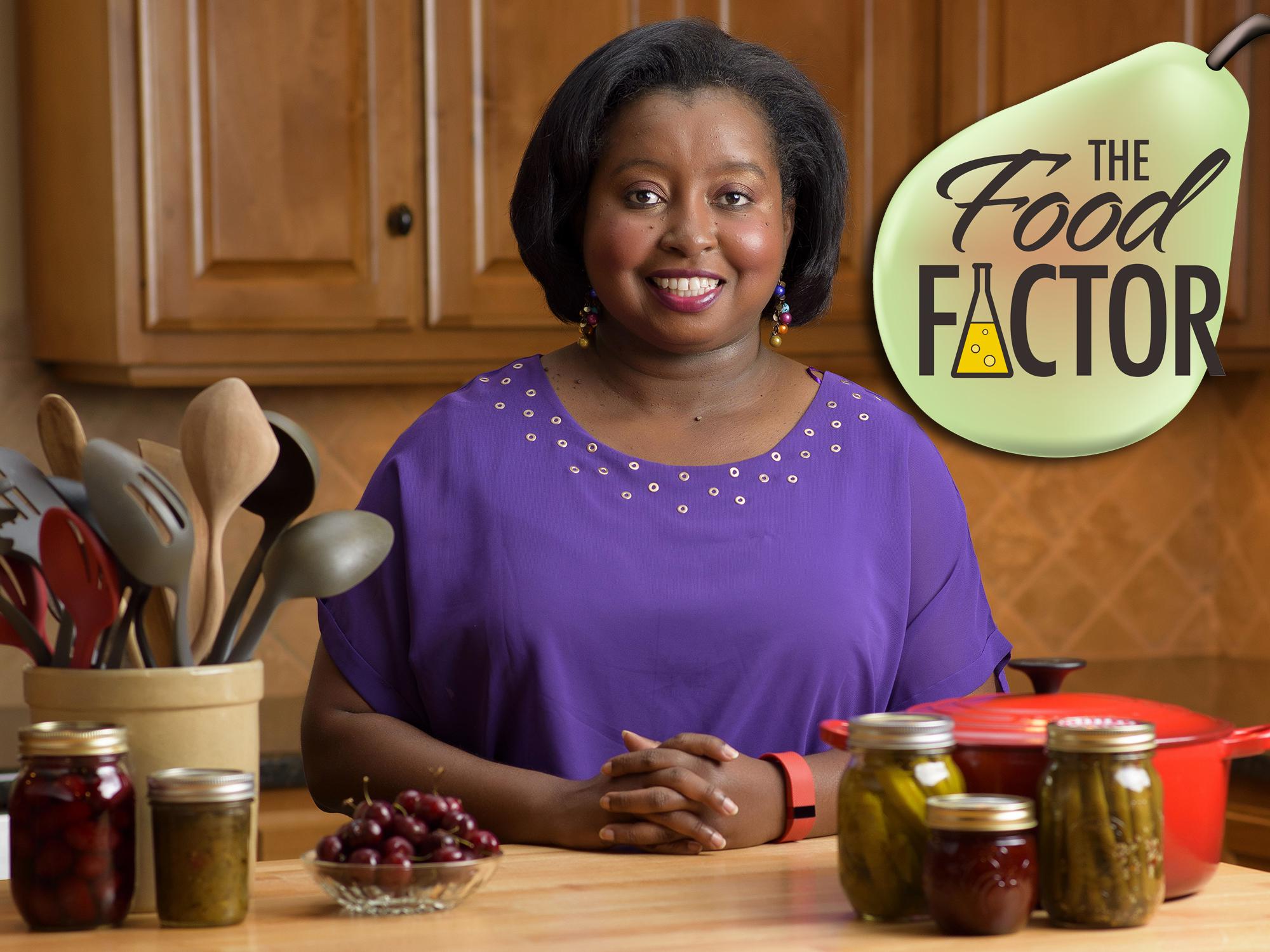 Food Factor video series supports healthy eating
STARKVILLE, Miss. -- National Ag Day celebrates Food for Life on March 21, but a video series by the Mississippi State University Extension Service promotes nutrition, food safety and healthy lifestyles every week of the year.
"The Food Factor" is a series of 90-second videos hosted by Natasha Haynes, a Rankin County Extension agent. These spots air weekly on a variety of television outlets, in addition to being available online.
Elizabeth Gregory North is head of the MSU Office of Agricultural Communications, which produces the video news feature series. She said the shows highlight the Extension Service as a valuable source of information on food topics.
"We designed this program to focus on food while capturing the unique flavor of Mississippi. We want people to watch the show and realize, 'This is for me. It speaks to me and my family traditions and the food we like to eat,'" North said.
"Knowing that Mississippi statistics for overweight and obesity are a great concern, to the extent that this show can help people make better choices, we are addressing a need in Mississippi," she said.
Haynes, who has hosted "The Food Factor" since it began in the summer of 2014, said the show typically follows a hands-on learning format, occasionally punctuated by brief interviews.
"I talk to the audience, and we all learn information together," Haynes said. "The shows may begin on location, but they end with me in the kitchen giving a summary of what we've learned or doing a hands-on segment."
"The Food Factor" is the brainchild of North, who saw a gap in educational media materials being offered to Mississippians. The Extension Service was offering farm and gardening advice in video form, but there was no video product supporting healthy lifestyles.
"I really wanted people to understand the breadth of what Extension contributes and what is available to them related to food and nutrition, healthy living and food safety," North said. "The foodie culture has boomed, and I realized there was something missing in what the Extension Service offered to television audiences."
"The Food Factor" was created to address the need for making healthy food choices. Topics are seasonal, relevant and fact-based, drawing heavily from peer-reviewed Extension Service and U.S. Department of Agricuture publications for their scientific basis.
Topics have included coffee drinks, tailgate safety, safe eggnog, potato storage, the lengths of time foods can be refrigerated, and cold-weather dehydration and hot-weather hydration. Humor plays a role in every production.
The Rocky movies inspired a show on avoiding salmonella and cooking eggs properly. Haynes starts that segment in a gym with a punching bag, looking as if she's about to drink raw eggs. But she puts the drink down and discusses how to safely consume eggs.
"We all need to laugh, and we enjoy a topic more if it includes humor rather than just giving hard facts," Haynes said. "By adding humor, you're more likely to remember the tip we're trying to get across, and you're also more likely to sit and watch the whole segment."
Haynes became the host after North recognized the Extension agent's ability to connect with people and change their mood. North realized this talent would translate well to television.
"I was presenting some training in a large, long room that was a little dark," North said. "I was at the head of the room, and everyone was seated in long rows away from me. Everyone was very quiet and solemn, just waiting for the training to start. I noticed someone moving through the room, greeting everyone, and the whole mood of the room changed. It was like a light moving across the room, and it was Natasha."
Haynes is a family and consumer sciences Extension agent with an educational background in communications, so the fit was natural and instant.
"Our goal is that people will identify with Natasha as a friend of theirs, somebody who is real and who is from Mississippi," North said. "We want people to see the show and be inspired, encouraged and empowered to make good food choices for their families."
"The Food Factor" airs on local news programs in Jackson, Biloxi, Tupelo, Greenville and Meridian. The feature also can be seen weekly on "Farmweek," the agricultural news show produced by the Office of Agricultural Communications, which airs on Mississippi Public Broadcasting and on the cable network RFD-TV. All episodes are available on YouTube and online at http://extension.msstate.edu/shows/the-food-factor.

News Story Contact
Family & Consumer Sciences
Your Extension Experts
Prf & Head, Off Nutrition Educ