Information Possibly Outdated
The information presented on this page was originally released on March 10, 2015. It may not be outdated, but please search our site for more current information. If you plan to quote or reference this information in a publication, please check with the Extension specialist or author before proceeding.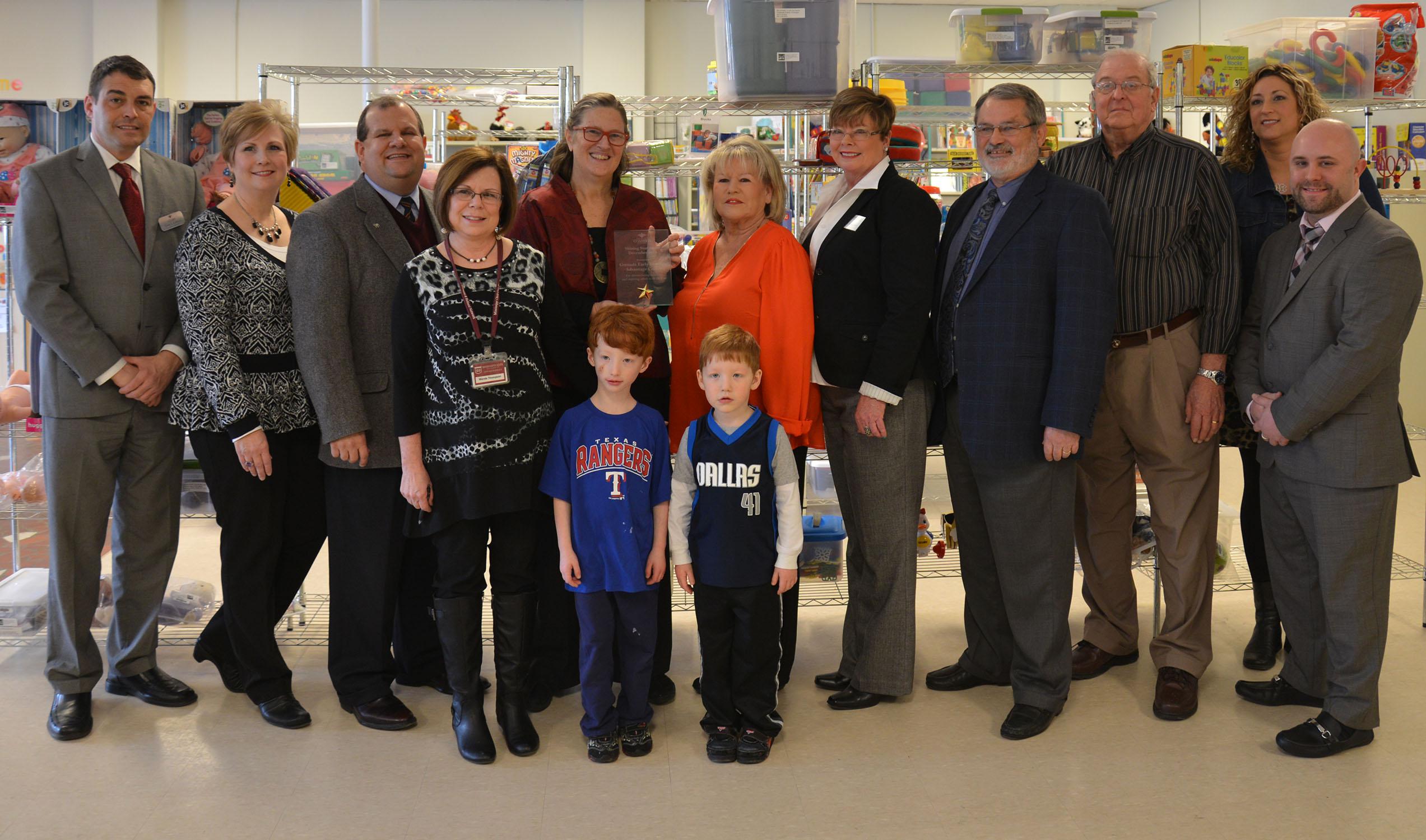 Chamber awards early learning center for service
GRENADA, Miss. -- The Grenada Early Learning Advantage Center recently received the Star Award from the Grenada Chamber of Commerce for its invaluable contributions to the children, families and future of the community.
Dolly Marascalco, past president of the Grenada Chamber of Commerce, presented the award to Early Years Network Director Louise Davis and consultant Deborah Bailey at the Grenada site on Feb. 23.
The center opened in November 2012 and has grown to serve approximately 80-100 families per month.
"We want to recognize the Grenada Early Learning Advantage Center for demonstrating excellence and inspiring others to do the same," Marascalco said. "The Grenada Chamber of Commerce has a theme of promoting growth through our strengths, and this center is definitely a strength."
Bailey, who is responsible for procuring the location of the center, credited Davis and the "customer-service-oriented Early Years Network" with helping this center to serve "any and every family with children in this community."
Having the Early Learning Advantage Center is significant for Grenada, and the amount of use it gets from the community is "truly amazing to see," Bailey said.
"It takes leaders and community to keep a valuable resource such as this not only going, but growing," Davis said. "We are excited to be a part of such a wonderful effort."
Community leaders see the center as a selling point for families and businesses interested in moving to Grenada.
"We can truly tell businesses and families looking to locate in the Grenada area that we have resources to serve their children from infancy through college," said Jory Thompson, who is the current chamber president. "To be able to offer this kind of quality resource to our community is something we are very proud of."
The Early Years Network is a program of the Mississippi State University Extension Service and receives funding from the Mississippi Department of Human Services, Division of Early Childhood Care and Development to provide early care and education programs and materials for teachers, directors, children and families to improve the well-being of Mississippi's children.