Information Possibly Outdated
The information presented on this page was originally released on February 19, 2013. It may not be outdated, but please search our site for more current information. If you plan to quote or reference this information in a publication, please check with the Extension specialist or author before proceeding.
Morgan Freeman fund for scholarships turns
MISSISSIPPI STATE – The generosity of one of Mississippi's most famous residents attracts veterinary students from diverse cultural backgrounds to the Mississippi State University's College of Veterinary Medicine.
Award-winning actor Morgan Freeman established the Morgan Freeman Endowment for Veterinary Medicine in 1998 to make a quality education available to young Mississippians interested in veterinary careers. Funds from the endowment are awarded to a veterinary student who meets the qualifications Freeman established to help the college aggressively recruit underrepresented minority students.
The college's statistics reflect a national pattern of predominantly Caucasian female applicants, but the percentage of minority students enrolled is increasing. For example, underrepresented minority students make up 6.25 percent of the Class of 2013, followed by 7.06 percent, 14.11 percent, and 10.59 percent in subsequent classes.
Dr. Richard Meiring, assistant dean for Admissions and Student Affairs, said the Freeman scholarship is advertised to all students, who apply using the standardized form that includes information such as GPA, financial need, career goals, leadership experience, and participation in extracurricular activities.
"From my standpoint, the Freeman scholarship's advantage is that it helps us recruit and retain minority students from Mississippi who might otherwise not be able to come to CVM," Meiring said. "This scholarship is a recruitment tool when I talk to minority students. It's usually awarded once every four years. Typically, students receive it as freshmen and keep it for the four years they're here in veterinary school."
MSU veterinary students graduate with an average debt load of $130,000. Meiring said the scholarship is a great help to students and the college.
"It helps remove the financial hardship to attend, and Mr. Freeman's name being attached to it adds a lot of credibility to the scholarship and the school," he said.
Camille Harris of Ridgeland, received the Freeman scholarship in 2002 for two years, and credits it with advancing her career.
"I worked my first and second year of vet school, so it was great to have financial support for my clinical year and externship year," Harris said. "Because I had non-traditional career goals in wildlife medicine, the scholarship was immensely helpful to me. When I travel and talk about MSU, I often highlight this scholarship and Mr. Freeman's support."
Other Freeman scholars are also working to recruit minority students to the profession. Dr. Talisha Moore, a 2011 CVM graduate and Freeman scholarship recipient, and Courtney Hunter, the 2013 recipient, recently spoke to the Boys and Girls Club of Starkville about careers in veterinary medicine.
"My work with the Boys and Girls Club stems from my desire to diversify the veterinary profession as whole, as well as MSU's veterinary classes," Moore said. "My parents supported my decision to pursue a career in veterinary medicine throughout high school and college.
"However, I do not feel this is the case for many minorities. As a result, I feel it is very important to offer guidance to kids at a young age and mentor those who have a serious interest in the profession," she said.
Like Moore, Hunter became interested in veterinary medicine at a young age.
"I have been aware of this scholarship since I first came to the CVM's Open House in the ninth grade," Hunter said. "It has always been something that I hoped for as I worked to complete all of the classes needed for vet school admission. I am ecstatic and also extremely grateful to the CVM and Mr. Freeman."
Another Freeman scholar, Carlson Graham of Batesville, will graduate this spring.
"When looking at the debt load that we face as veterinary students, the Morgan Freeman scholarship has helped me tremendously," Graham said. "It's given me a running start that I wish everyone could have. My name may never be known to the extent that Morgan Freeman's is, but this honor has inspired me to give back in the hope that I can help someone like me."
The "pay it forward" mentality of the Freeman scholars will benefit future CVM students and reach far beyond the MSU campus.
"Morgan's scholarship is a great example of how his generosity has changed students' lives forever, as well as benefited society as a whole, and we are extremely grateful to him for that," said Keith Gaskin, senior director of development for MSU's CVM.
Contact: Karen Templeton, (662) 325-1100
Released:
February 19, 2013

Your Extension Experts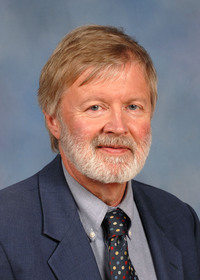 Assistant Extension Professor
Prof/Dir/Enh Cln Educ/Ext Vet