Information Possibly Outdated
The information presented on this page was originally released on October 29, 2012. It may not be outdated, but please search our site for more current information. If you plan to quote or reference this information in a publication, please check with the Extension specialist or author before proceeding.
Fruit and vegetable growers to meet
JACKSON – Mississippi's fruit and vegetable growers can learn from experts and experienced producers at the annual Mississippi Fruit and Vegetable Growers Conference and Trade Show in Jackson Nov. 28 and 29.
This year's conference is cohosted by the Mississippi Agritourism Association.
Registration is open to new and experienced growers and interested individuals. On-site registration begins at 8 a.m. Nov. 28 at the Hilton Hotel on County Line Road. Sessions will end at 4:30 p.m. Nov. 29. The trade show is open from 1 p.m. to 6:30 p.m. Nov. 28 and from 9 a.m. to 3 p.m. Nov. 29.
Conference sessions will focus on fruit and vegetable production, organic and sustainable production, and agritourism. Experts from the Mississippi State University Extension Service and Mississippi Agricultural and Forestry Experiment Station will deliver several of the sessions.
Fruit and vegetable production session topics include hydroponic vegetable production, fruit tree grafting, growing for and selling to large retailers, blueberry pruning and more.
Organic and sustainable production session topics include high tunnel production, managing multiple production systems and more.
The agritourism session features a panel discussion on the limited liability law, agritourism certification by the Mississippi Department of Agriculture and Commerce, and the Mississippi Department of Transportation's signage program. Other agritourism topics include enhancing the farm educational experience and safety on the farm.
A limited-seating tomato grafting workshop begins at 8:30 a.m. Nov. 28. Preregistration and an additional $25 fee are required to attend. A roundtable discussion for beginning growers will begin at 6:30 p.m. Nov. 28. Association meetings and discussions will be held the evening of Nov. 28.
Conference registration is $100 per person before the conference or $125 per person on-site. A $2.50 service fee will be added for online registration and credit card payments. Attendees can join the Mississippi Fruit and Vegetable Growers Association and the Mississippi Agritourism Association. Membership is not required to attend the conference.
For more information, to view the full conference agenda or to register online, visit www.msfruitandveg.com or contact Rick Snyder at (601) 892-3731.
Released:
October 29, 2012

Your Extension Experts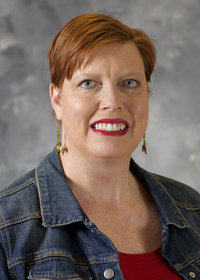 Extension/Research Professor
Extension/Research Professor