Information Possibly Outdated
The information presented on this page was originally released on June 28, 1999. It may not be outdated, but please search our site for more current information. If you plan to quote or reference this information in a publication, please check with the Extension specialist or author before proceeding.
Cattle Camp Teaches More Than Expected
By Chuck Dunlap
MISSISSIPPI STATE -- Dozens of 4-H and FFA students gathered at Mississippi State University's new AgriCenter recently to learn how to be winners in cattle and sheep showing, as well as how to be winners in life.
The state's first Be A Champ camp was held June 18 to 20. The camp was established 15 years ago, but was previously available only in Oklahoma and Louisiana. Ages of the campers range from nine to 18 years.
Kipp Brown, livestock agent with the MSU Extension Service, had a big hand in bringing the camp to Mississippi and is excited about what the camp has to offer aspiring youngsters.
"This is great for Mississippi and our youth," Brown said. "The camp not only shows the kids how to win at livestock shows, but also how to win at life. The camp is designed to teach kids responsibility and how keeping a winning attitude can lead to success that has no boundaries.
"This is only the second time the camp has been offered outside the state of Oklahoma. We wanted to bring this camp to our kids in Mississippi to make them better, but we've also got kids from Georgia and Ohio at our camp. Everyone can benefit from this."
Over the last 15 years, Be A Champ camp has trained more than 7,500 students from 27 states. The campers learn basic and advanced showmanship, clipping, grooming and feeding techniques for cattle and sheep. After participating in the three-day event, campers have the skills to be more competitive on the national level and have developed greater leadership skills.
Stacy Brown, a Winona youth who attended the camp in Louisiana last year, said the lessons taught at the camp are like no other she has ever experienced.
"You work hard all day, but then you go and have fun and meet other people at night," Brown said. "The camp teaches how to work and be a better showman, but it also teaches responsibility and how to be a better sportsman. You learn better people skills because you always are meeting new people and making new friends. There's a lot to it."
Instructors for the camp are carefully selected for their livestock showing knowledge and their enthusiasm to teach the kids.
"The eight instructors that they bring in are all professionals," Kipp Brown added. "They judge national livestock shows all over the United States. They are a class act."
The campers are split into groups and paired according to their level of experience so they are challenged but not overwhelmed. Each participant learns teamwork at the camp because they are assigned a partner for the weekend as soon as they arrive. Campers are not allowed to be paired with someone they already know, because Be A Champ officials want the kids to learn how to meet and work with new people.
Jerry McPeak, dean of men at Conners State University in Warner, Okla., and founder of the Be A Champ camp, said he is thrilled to be able to expand his camp to different parts of the country.
"It's amazing how much the kids can accomplish in one weekend," McPeak said. "We want the kids going home believing they can succeed. Winning happens when you do the necessary things. Winning is an attitude; it's the way you wake up in the morning and how you handle things. That's what we want to instill in each and every camper."

Your Extension Experts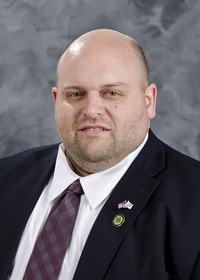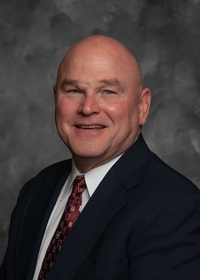 Related Publications
Publication Number:
P2777
Publication Number:
P2837
Pages