Information Possibly Outdated
The information presented on this page was originally released on October 7, 2011. It may not be outdated, but please search our site for more current information. If you plan to quote or reference this information in a publication, please check with the Extension specialist or author before proceeding.
Heat, drought give state variable pumpkin crop
MISSISSIPPI STATE – Mississippi pumpkin producers have their work cut out for them growing their colorful crop in the heat of summer so pumpkins are ready for Halloween and Thanksgiving decorations.
David Nagel, a horticulturist with Mississippi State University's Extension Service, said producers must plant and grow the crop at the toughest time of the year so it can be harvested in a narrow window of opportunity.
"Pumpkins being grown for fall decorations are planted in the middle of June to the middle of July, at the hottest and driest time of year," Nagel said. "Those that are grown to be eaten are planted in April and May and harvested in August."
Mississippi produces pumpkins on about 500 to 600 acres each year. Nearly all are grown to be looked at, not eaten.
"You can eat them, but that's not what people buy them for," Nagel said.
This year's harvest ranged from great to poor depending on what part of the state the fields were in. The northeast had the best yields. They received timely rains and it didn't stay too hot for too long. At planting, the land was neither flooded nor too dry.
"The Delta had poor pumpkin production, but we have just a few growers there," Nagel said. "Because of the very hot and dry weather, pumpkins had poor growth and a poor fruit set."
Those pumpkin fields in the southern half of the state are coming in with about average yields. Some areas received too much rain but many others did not get enough. Heat was a problem in many areas.
"Pumpkins don't do well when temperatures get above 95 degrees. They have big leaves, and they transpire a lot of moisture to the air," Nagel said. "High heat also impacts pollination and the plant's ability to set fruit."
Don Mitchell, an owner of Mitchell Farms in Collins, said his 40 acres of pumpkins are doing okay this year, but not great.
"We had some moisture issues and some heat issues," Mitchell said. "We irrigated them all twice, and some three to four times, to try to meet the need for water. Then the heat came, and we didn't even know if we would make a crop this year."
Mitchell Farms plants about 25 varieties of pumpkins, including many decorative varieties. They sell the majority of the pumpkins at the farm. Prices this year are similar to those in recent years, with 10- to 15-pound pumpkins selling for $3 to $6 each.
Nagel said the majority of the state's pumpkins are grown on what he called "entertainment farms." In addition to growing a product for sale, the pumpkin patch is an attraction for school groups and tours, and the farm offers additional entertainment options such as hayrides.
"Since many of the clientele are kindergarten through third grade, the pumpkins grown for them are small, and not the 15- to 25-pound jack-o'-lantern size," Nagel said.
Stanley Wise, Union County Extension director, grows pumpkins on the Wise Family Farm in Pontotoc County.
"It's been a really tough year for pumpkins. It's been extremely hot, and that has affected our pollination," Wise said. "Heat basically sterilizes the plants for a time, but after the weather cooled off, the pumpkins began to pollinate. Our crop is late this year."
Wise said his fields will have quite a few pumpkins ready to harvest in late October, which will work out well for pumpkin patch visitors, who make up the majority of his business.
"We were worried for a while that we wouldn't have any pumpkins," Wise said.
Released:
October 7, 2011

Your Extension Experts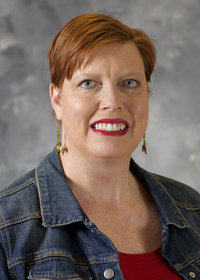 Extension/Research Professor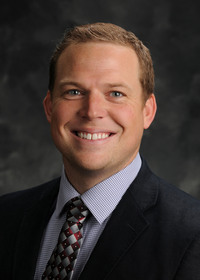 Asst Professor & Coord, NCAAR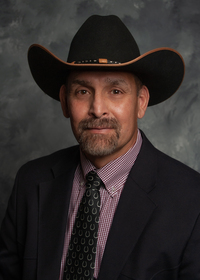 Extension/Research Professor