The Food Factor: Italian Tortellini Soup
Trust me. You'll want to try this soup!
It is a hearty winter treat that will find its way into your menu rotation during the colder months of the year.
Italian Tortellini Soup
Ingredients
1 Tablespoon canola oil
1/2 pound lean ground turkey
1/2 medium onion, diced
1 Tablespoon garlic, minced
2 Tablespoons no-salt-added tomato paste
2 teaspoons Italian seasoning
1/4 teaspoon black pepper
1/2 teaspoon red chili flakes
6 cups low-sodium chicken broth
1/2 teaspoon salt
1 cup fat-free half and half
3 cups cheese tortellini
2 cups fresh spinach, chopped
1/3 cup 2% reduced-fat mozzarella cheese, shredded
Directions
Brown ground turkey. Add onion and garlic and cook until onion is translucent.
Add tomato paste, mix Italian seasoning, black pepper, salt, and chili flakes until well combined.
Add chicken broth and stir ingredients. Continue to cook on high for 5-7 minutes or until the soup comes to a boil.
Stir in half and half until well combined.
Add tortellini and cook as directed on the package. (Approximately 3-6 minutes.)
Lower heat to keep soup warm. Add spinach and stir.
Once the spinach has wilted, add the cheese.
Note: If you don't have half and half on hand, milk will work.
Thanks to Texas A & M Agilife Extension for this recipe!
Follow The Food Factor on Facebook, Instagram, and Twitter!
And if you like our recipes and videos, we'd love for you to share them with your friends! It really helps!
Subscribe to Extension for Real Life
Fill in the information below to receive a weekly update of our blog posts.

Recent Posts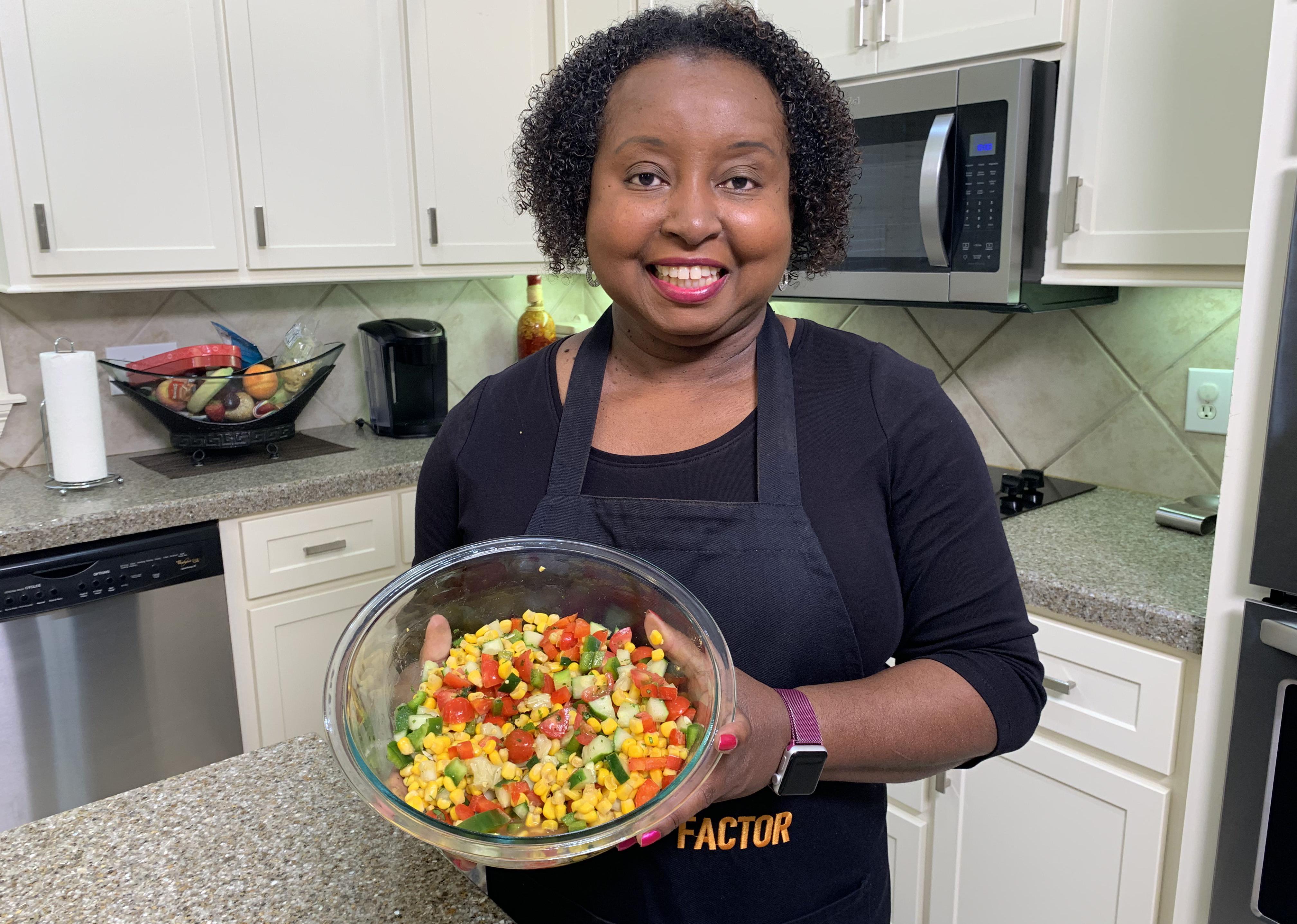 This budget-friendly salad is fresh and easy to put together with fresh vegetables from the garden or grocery.