The Food Factor | Fried Rice Makeover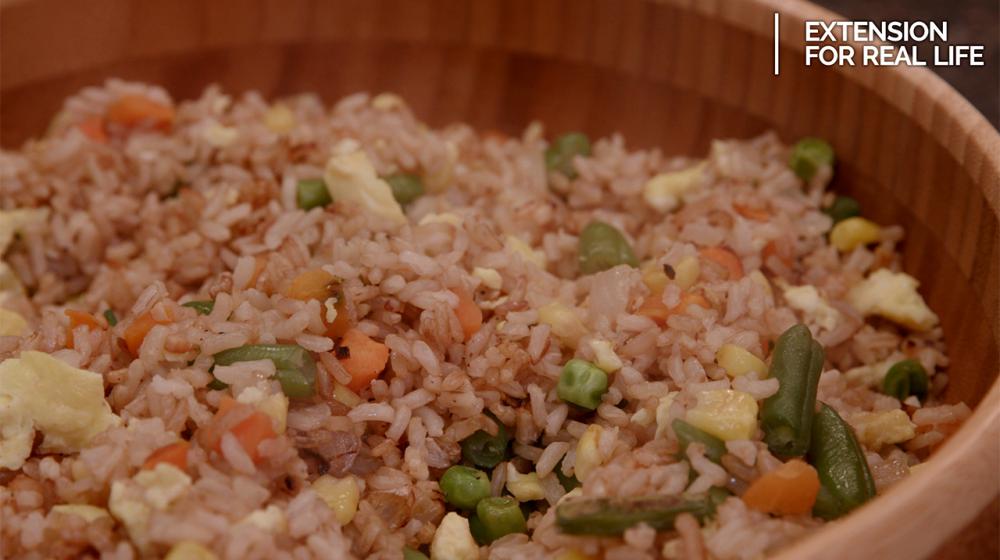 Leftover rice – whether you've brought it home from a local restaurant or cooked it yourself – is the perfect foundation for a fun and easy weeknight supper: fried rice. But if you're not careful, fried rice can be chock full of calories and sodium.
Here are some tips for making your fried rice healthier!
Use brown rice instead of white rice for more whole-grain goodness.
If you don't have low-sodium soy sauce, substitute water for half the amount called for in the recipe.
Include lots of green veggies, such as spinach, broccoli, and bok choy or cabbage to balance out sweeter veggies, like carrots and sugar snap peas.
Use a small amount of a healthier oil, such as olive or sesame oil.
For this segment of The Food Factor, we adapted the recipe and techniques shared by our friends at Iowa State University Extension and Outreach.
Video by Jonathan Parrish
RECIPE:
Vegetable Fried Rice
3 eggs (lightly beaten)
1 Tablespoon olive oil
1/2 cup onion, chopped (about 1/2 onion)
2 cloves garlic, minced or 1/2 teaspoon garlic powder
3 cups brown rice, cooked (instant or regular)
2 cups frozen vegetables, thawed (your choice of veggies!)
1 Tablespoon low-sodium soy sauce
Ground black pepper (optional)
Instructions:
Spray a large skillet with cooking spray and place over medium heat.
Pour lightly beaten eggs into the skillet. Scramble eggs until they are completely cooked. Remove eggs to a plate or bowl.
Return skillet to the burner on medium heat and add oil. When the skillet is hot, add onion and garlic and cook until the onion is softened.
Add rice, vegetables, and soy sauce to skillet and heat thoroughly. Stir occasionally.
Add eggs to skillet and heat through. Season to taste with pepper.
Fried rice is also a great way to use up leftover veggies you have in the fridge! You can also add cooked lean meat, such as chicken or pork to this dish.
Posted on:
September 21, 2018
Subscribe to Extension for Real Life
Fill in the information below to receive a weekly update of our blog posts.

Recent Posts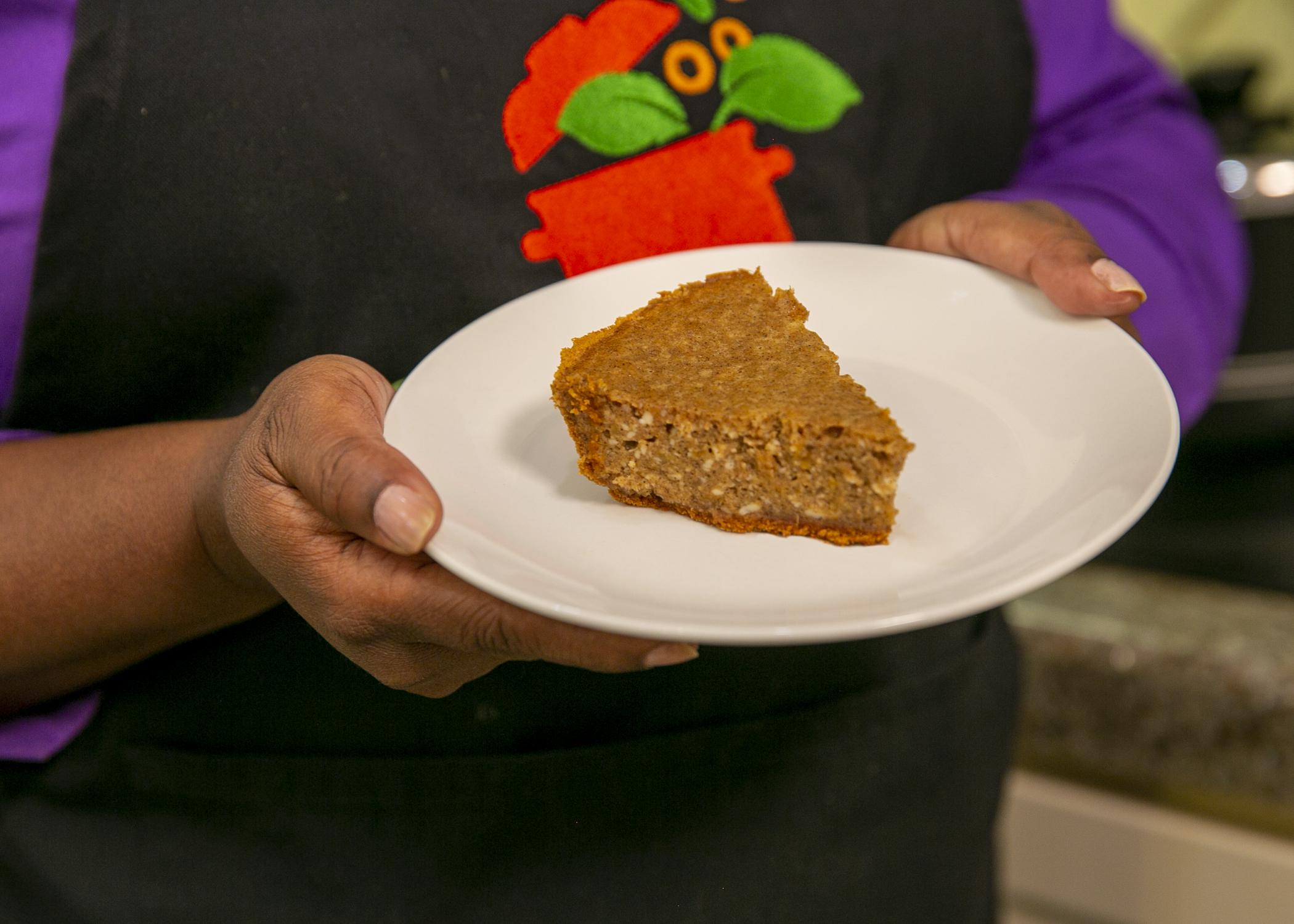 Nutritious sweet potatoes and reduced-fat cream cheese help make this fall pie a guilt-free dessert.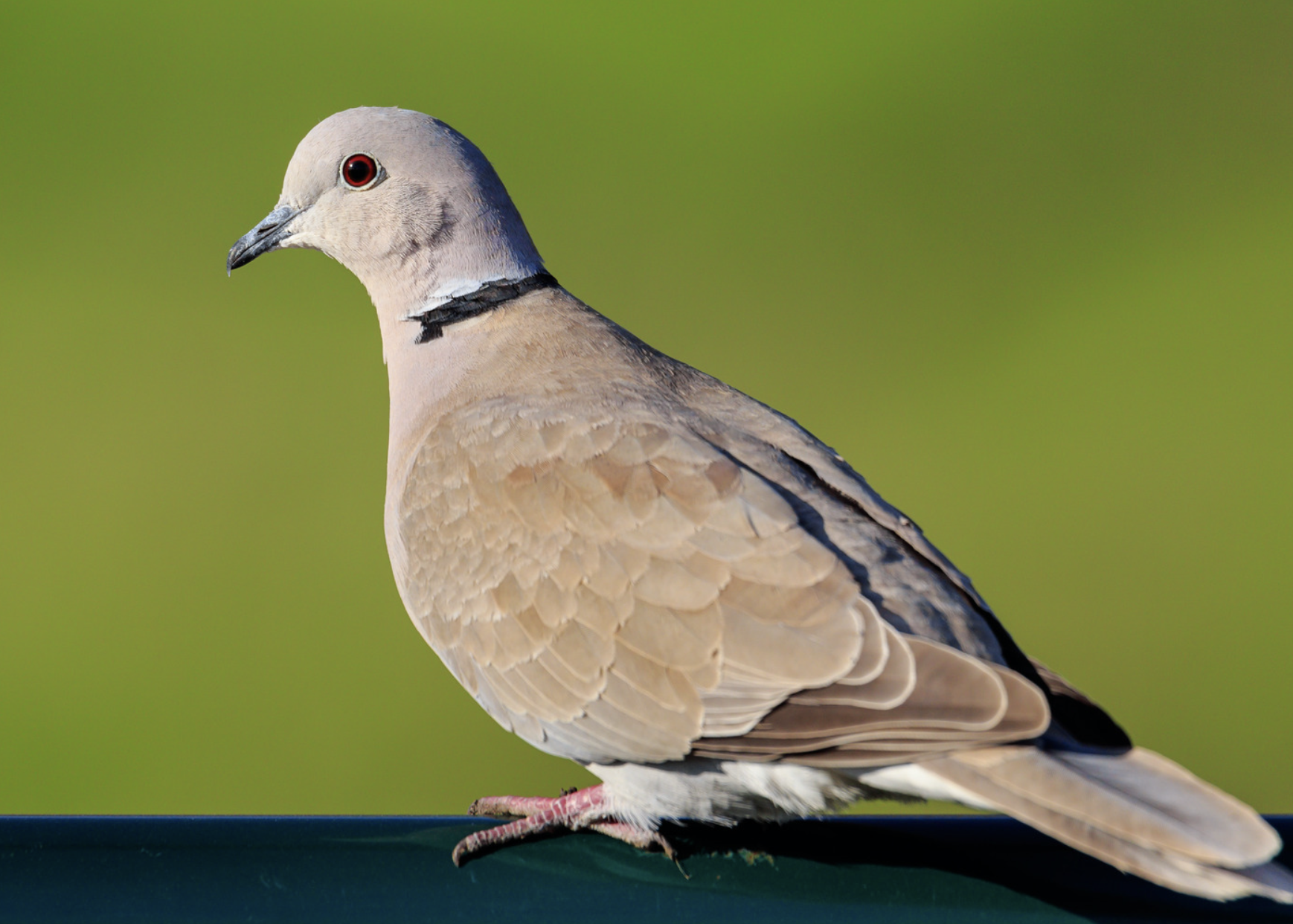 An easy way to tell the Eurasian collared dove from a mourning dove is by the black collar on their neck. (Photo from Canva Pro)