From Scratch: Crispy Rice Peanut Butter Bites
Need some energy but want full control over the ingredients in your treats? Look no further!
These tasty, bite-sized snacks are quick and easy to make, and don't require any baking. If you have little hands to keep busy, this is a fun recipe to make together – you can learn about fractions and get them to help make their own food. Learning can be so sweet!
If you have family or friends with allergies, you can adapt ingredients to accommodate. For example, get gluten free oats, or use nut butter instead of peanut butter.
Crispy Rice Peanut Butter Bites
Ingredients:
1 ½ cups old-fashioned oats
1/2 cup crispy rice cereal
1/2 cup peanut butter or nut butter (crunchy or creamy)
1/2 cup honey
1/3 cup mini chocolate chips
1 teaspoon vanilla
1 Tablespoon ground flaxseed meal or chia seeds (optional)
Instructions:
Measure all ingredients into a large bowl. Mix well.
Chill mixture in the refrigerator for 30 minutes to an hour.
Remove mixture from refrigerator.
With your hands, roll mixture into walnut-sized balls.
Store in an air-tight container or zip-top bag in the refrigerator.
Posted on:
January 5, 2018
Subscribe to Extension for Real Life
Fill in the information below to receive a weekly update of our blog posts.

Recent Posts
Heat stress in dogs is just as serious and life-threatening as it is for humans. It is important to take steps to keep them cool outdoors during high temperatures and know the signs of heat stress. File photo by MSU Extension Service/Susan Collins-Smith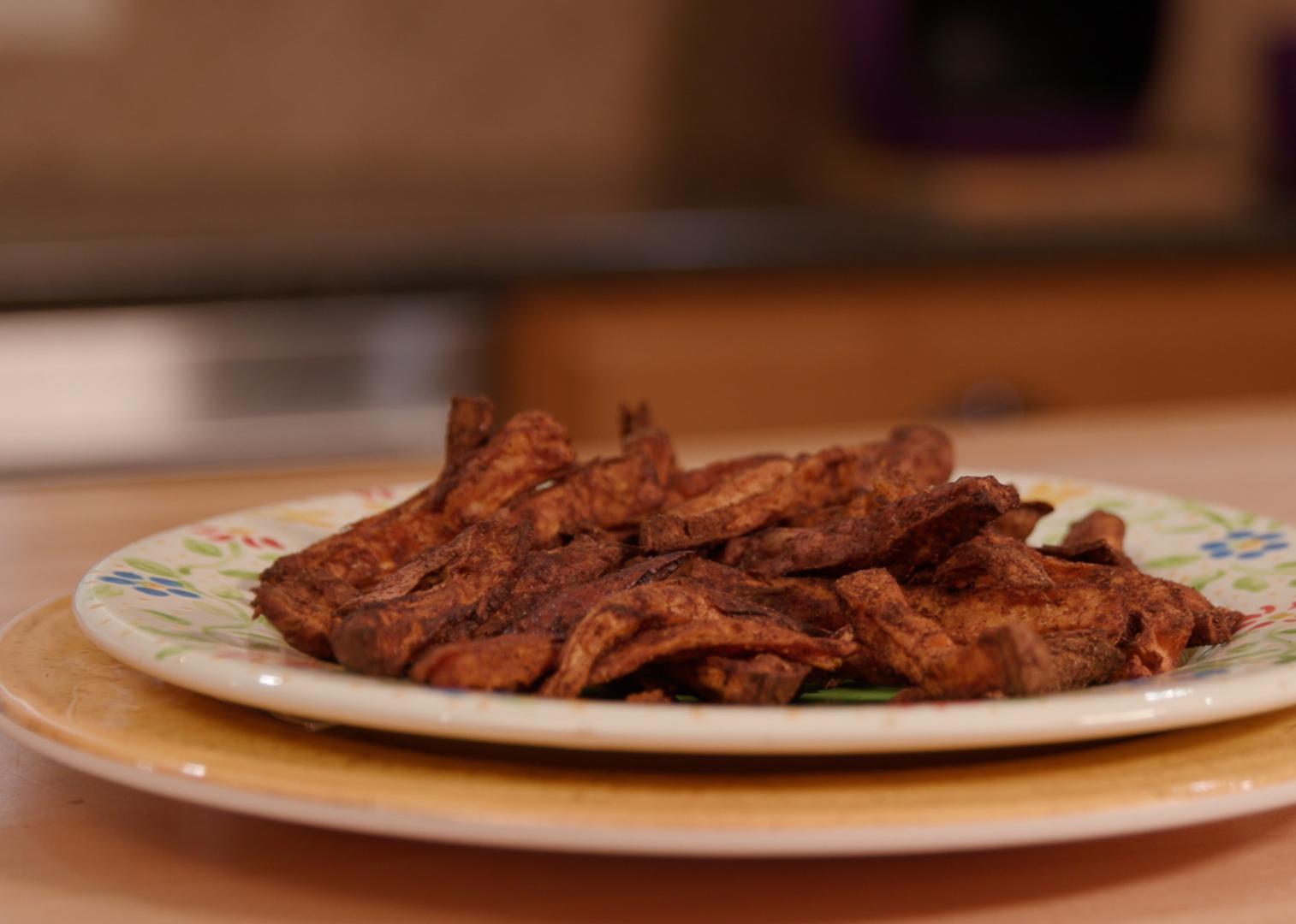 Whether you serve these Sweet and Spicy Sweet Potato Fries as a side dish or a fun snack, you'll enjoy the health benefits of sweet potatoes, including fiber, beta carotene, and vitamin A.