Critter of the Month: House Mouse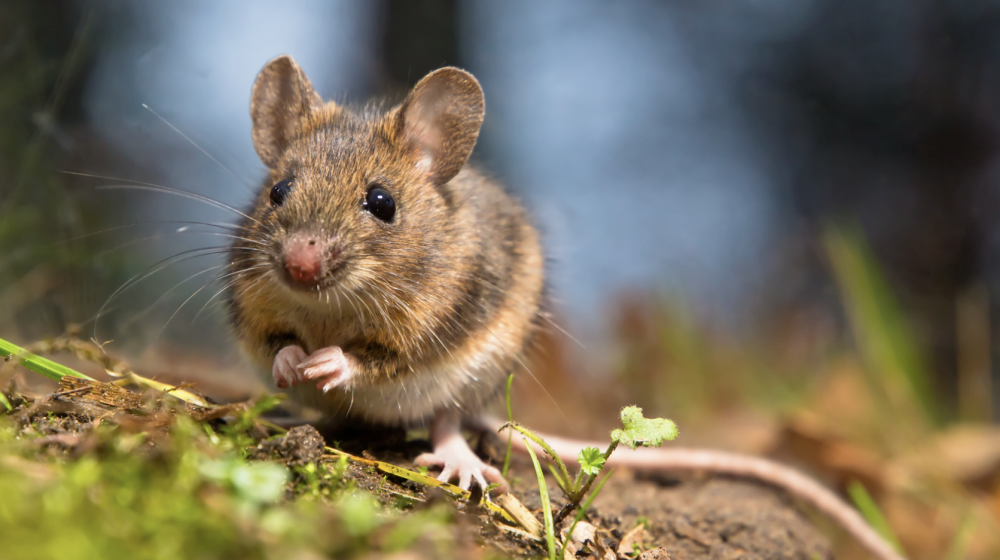 If you have a mice infestation that is out of hand, contact a rodent control company or your local exterminator. (Photo by Canva Pro)
As cooler weather arrives, mice are looking for any source of heat and food they can find. Sometimes, they find their way into homes. You may notice the faint pitter-patter of small feet inside walls and attics. It's just the mice looking for a warm place to stay!
House mice are a routine problem for many homeowners this time of year, so you want to take steps to get rid of them as soon as you suspect you have a few of the small visitors. Mice can cause damage in homes over time and contaminate food. I'm sure we all have a story of a having a mouse in the house to tell!
The common house mouse is a tiny creature, only 3 to 4 inches in length. Often, their tails are as long as their body! Don't let their size fool you, though. Their hind legs are so strong they can jump vertically up to 18 inches! The average mouse has a life span of 9-12 months. During that time, mice can multiply pretty quickly. A female mouse can get pregnant up to 10 times per year and produce up to 60 offspring!
Mice love to eat. In fact, they typically consume about 10-14 percent of their body weight each day! During warmer months they feed on food sources commonly found outdoors, like seeds, insects, plants, and berries. When cool weather moves in, they find indoor food sources, such as rice, bread, cereal, and even pet food.
If you suspect mice have found their way into your home, there are steps to take to eliminate their presence. Popular methods include snap traps, glue boards, and poison pellets. Because mice are so tiny, they can squeeze their way into even the smallest holes. As soon as you see a hole made by a mouse, seal it with mortar or concrete. Remember to keep your home tidy as mice are attracted to trash. Because mice are often searching for food, eliminate food sources by storing all human food and pet food in airtight containers that will restrict their access.
If you have a mice infestation that is out of hand, contact a rodent control company or your local exterminator.
Posted on:
October 29, 2021
Subscribe to Extension for Real Life
Fill in the information below to receive a weekly update of our blog posts.

Recent Posts
Removing items that provide shelter and eliminating common food sources for snakes around your house will help reduce the chances of encountering a snake.
Related Publications
Publication Number:
P2402
Publication Number:
P3044